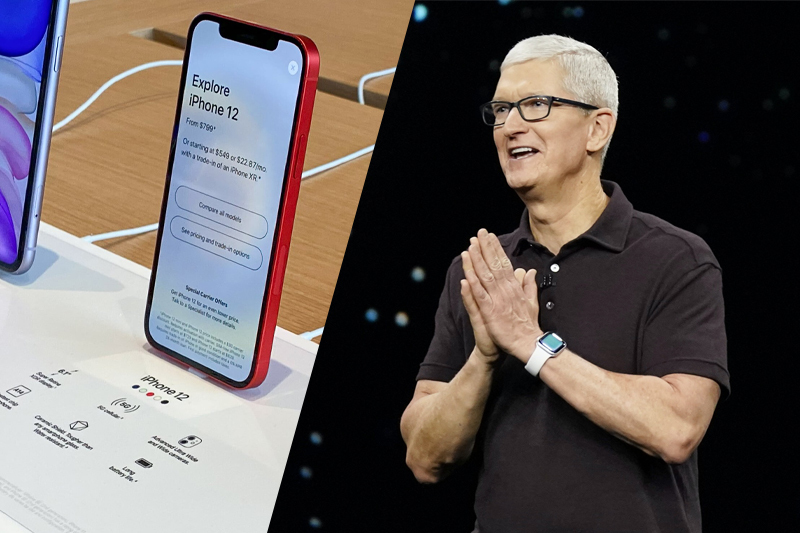 apple maintains prices on new iphones despite inflation
Apple launches iPhone 14, Apple watch series 8: maintains prices
First physical event in three years in the much hyped annual feat from Cupertino, California located campus of Apple Inc. on Wednesday launched the latest models of iPhone and Apple Watch with new features including better cameras, long lasting battery life and faster processing system iOS. But the pricing was what came as bit of surprise – pricing for the standard iPhone 14 will start at $799 while the deluxe iPhone 14 Pro Max will start at $1099. The analysts had however expected that Apple would raise the prices by at least 15 per cent than the precursor models to make up for the rising manufacturing costs due to inflation.
1) iPhone 14
Features that are exclusive to the iPhone 14 Pro model include the display preserving power by dropping down to an "ultra-low refresh rate of just 1Hz, dimming the screen, and handing updates over to a dedicated low-power coprocessor to keep the time, widgets and notifications up to date even with the phone in sleep mode".
The new phones launched in Apple iPhone 14 series also feature the company's replacement to the "notch", once mocked, that includes the front facing cameras on all its models the iPhone X. Now, a pill-shaped "Dynamic Island" will replace that notch to contain the cameras. The proximity sensor that turns off the display when phone is held to your ear has been moved under the screen. "The black blob will also be incorporated into a new notification style, allowing background apps such as ride-hailing services or voice recorders to keep some info onscreen", The Guardian notes.
Keep Reading
A major new hardware feature on all iPhone 14 models is "emergency notifications via SOS". For this a specially constructed directional antenna is included that allows users to send alerts to emergency services that will guide them to point the phone in the exact direction of the satellite. This feature will, however, be included for only the users in US and Canada.
2) Apple Watch Series 8
The new Apple Watch for the first time features a temperature sensor, that will enable the company to offer detection of ovulation as part of the period tracking feature. The company has stressed that data from the sensors, marketed as a "fertility aid but not a contraceptive or a fever detection tool", is end-to-end encrypted. This means Apple itself cannot access the data. This offers a big legal nod amid raising fears that women focused health apps have become a new source of legal and rights battles since the waiving off of abortion protections in the US.
3) Apple Watch Ultra
This model launched alongside Series 8 keeps hikers, marathon runners and scuba divers. This chunky and expensive watch features larger buttons for gloved use, a battery life that can peak at 60 hours post optimizations that release this autumn, and a titanium case that protects "the biggest brightest screen ever on an Apple Watch".