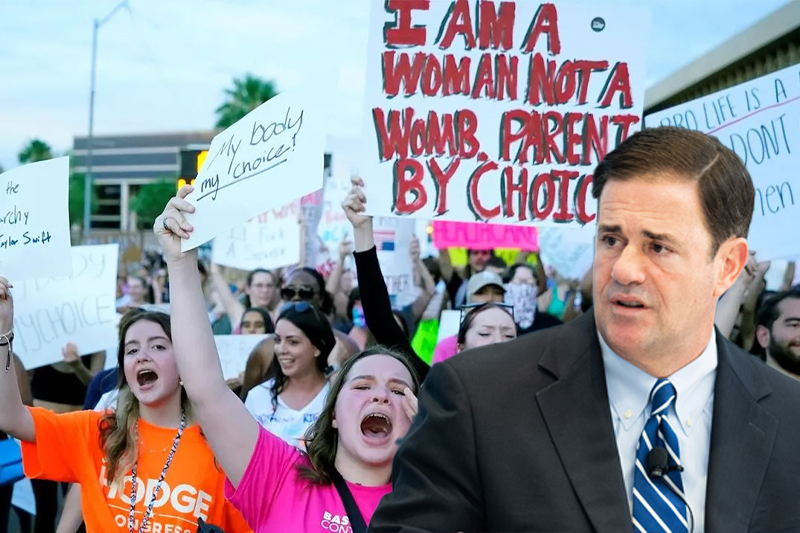 arizona can enforce near total abortion ban
Arizona can enforce near total abortion ban
An Arizona Superior Court judge has ruled on Friday that a 1901 ban on nearly all abortion procedures across the state can be enforced. This decision can likely lead to an appeal and might in most certainty fire up female voters in large numbers to vote in the state's closely contested races of US Senate and governor.
Pima County Superior Court Judge Kellie Johnson ruled that the state could enforce a near total abortion ban by granting a request by the state's Republican attorney general to lift a "court injunction that had barred enforcement of Arizona's pre statehood ban on abortion after the Supreme Court ruled in Roe v. Wade in 1973". Judge Johnson wrote in the ruling that was released on Friday, "The court finds that because the legal basis for the judgment entered in 1973 has now been overruled, it must vacate the judgment in its entirety."
Keep Reading
The case has pushed forward the issue of how a very restrictive abortion law must be in Arizona. It's a controversial topic which has created a big division between Republicans in Arizona. It also the growing nationwide debate following the controversial decision by US Supreme Court to overturn Roe V Wade in late June – a decision that led to many Republican states to pass increasingly restrictive measures related to abortion rights, a move that may alienate moderate voters.
"This decision is out of step with the will of Arizonans and will cruelly force pregnant people to leave their communities to access abortion," said Alexis McGill Johnson, Planned Parenthood Federation of America's president and CEO, said in a statement.
The decision was cheered by Republican Attorney General Mark Brnovich, who had urged the judge to lift the injunction. "We applaud the court for upholding the will of the Legislature and providing clarity and uniformity on this important issue," Brnovich said in a statement. "I have and will continue to protect the most vulnerable Arizonans."