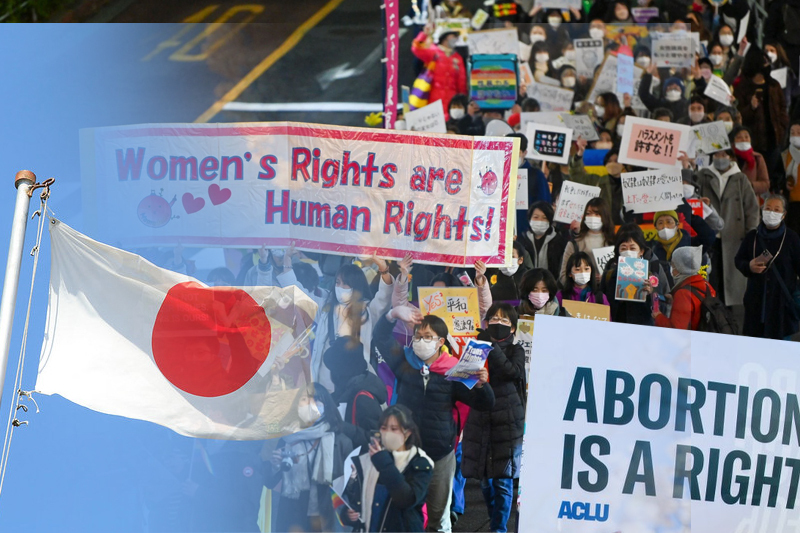 japan country where women need partners consent to get abortion pill
Japan: Country where women need partner's consent to get abortion pill
Abortion rights are a raging agenda across nations currently, and rightfully so. It is time that women get control over their bodies, and their rights don't get politicized. But as developed countries are progressing in other sectors, the women rights remain the most neglected and ridiculed topic. The repeal of Roe Vs Wade by United States Supreme Court has sent panic waves across the country by slashing women of their abortion rights. While the women are not giving up in US and fighting for their rights, a similar argument is unfolding in far away country in Asia, Japan.
A senior health minister of Japan said to the Paliament in May that it was time to finally approve an abortion pill by British pharmaceutical company Linepharma International. But there was a condition – "women will still need to gain the consent of their partner before the pills can be administered". This so-called choice has been banished as patriarchal and outdated by pro-choice campaigners.
Talking about medically induced pro-choice abortions that use pills rather than surgeries for medical abortions, France had made them legal 34 years ago and UK in 1991. In fact in many European countries this method is the most common way of terminating a pregnancy. In Sweden, 90 per cent of abortions are by using these pills and in Scotland about 70 per cent. But Japan, that already has a poor gender equality record, has been known to be too slow in approving measures to prioritize women's health.
Keep Reading
The contraception pill approval in Japan took 30 years, but only 6 months to approve Viagra pill used for male impotence. This highlights the extent of lack of gender equality in Japan. To further stress on the point, Japan was one of the first countries to have passed abortion law in 1948, called Eugenics Protection Law, it was to prevent 'inferior births' and had not to give women any rights. In fact, the Article 1 of the law says, "To prevent birth of inferior descendants from the eugenics point of view and to protect the life and health of the mother as well."
One woman shares her story – she got pregnant after her boyfriend refused to use any contraception, and then refused to allow her to terminate pregnancy. "It's strange that I had to ask him to use contraception," she says. "And when he decided he didn't want to use a condom, I needed his permission to get an abortion. The pregnancy happened to me and my body, but I need permission from someone else. It made me feel powerless. I couldn't make a decision about my own body and own future."
Similar plight is of thousands of women across the countries who are denied their basic rights and right to chose.