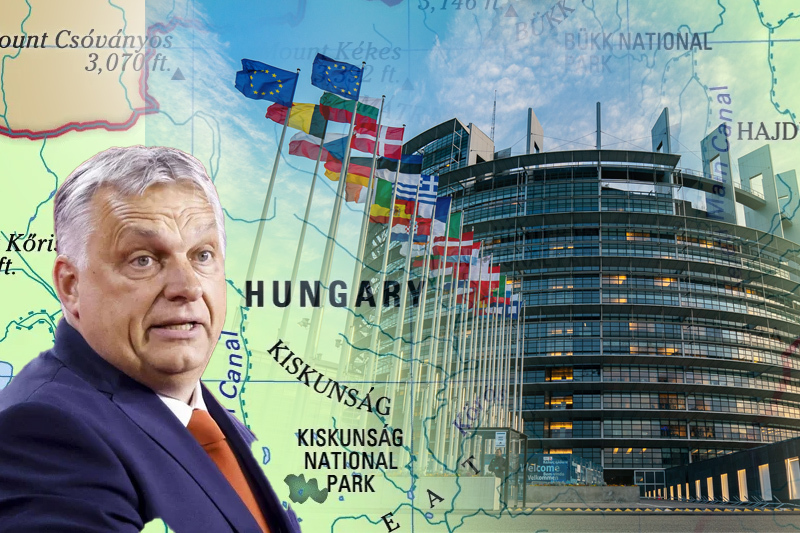 eu slams hungary over democracy might impose financial penalties
EU slams Hungary over democracy, might impose financial penalties
Hungary is facing questions with Brussels over corruption and abortion law concerns that could cost Budapest billions. The EU might impose financial penalties on the Viktor Orban led Hungarian government amid fraudulent behaviour and rule of law violations. The move could cost Hungary billions of euros in EU funding, pressurizing already fractured economy.
Hungary can "no longer be considered a full democracy," the European Parliament said following its adoption of a report on Thursday. "Overall, [The European Parliament] expresses regrets that the lack of decisive EU action has contributed to a breakdown of democracy, rule of law and fundamental rights in Hungary, and turning one of its member states into hybrid regime of electoral autocracy," the report read.
In the released report, Parliament members have listed a range of concerns over Hungary, including the functioning of the country's electoral system and judicial independence. They have also expressed fears regarding lack of offering freedoms for academic and religious practices, endangered rights of vulnerable groups, including "ethnic minorities, LGBTIQ people, human rights defenders, refugees and migrants."
Keep Reading
The motion in the European Parliament which passed having support of 433 votes, 123 votes against the motion and 28 abstentions, calls on the European Council and the European Commission to "devote more attention to the systemic dismantling of the rule of law in Hungary". EU Parliament has called for the Commission to out a hold on EU funds towards Hungary. Citing corruption, later this week the European Commission is expected to recommend suspension of billions earmarked for Budapest from the bloc's 1.1 trillion euro ($1.1 trillion) shared budget for 2021-27.
The report has, however, been criticized by certain right wing MEPs citing the report to be "based on subjective opinions and politically biased statements, and reflects vague concerns, value judgments and double standards." 
"This text is yet another attempt by the federalist European political parties to attack Hungary and its Christian-democratic, conservative government for ideological reasons," they said in a minority position statement that was attached to the report.