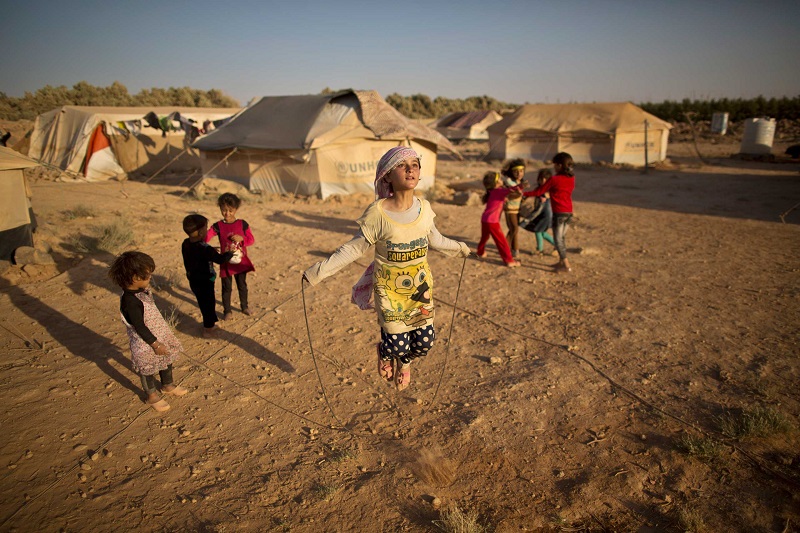 ap10thingstosee mideast jordan syrian refugees daily life
Aid Workers Run Personal Risk To Life In Syrian Refugee Camp
Syria -In a shocking incident, it has come to light that now, aid workers at camps in Syria are at risk from the ISIS extremists. In 2020, it was reported, that extremists had killed more than 90 people in Al Hol. The threat to the lives of those working for the betterment of displaced Syrians is more in the largest refugee camp in Syria.
Recently, the Kurdish Red Crescent informed that a 26-year-old medic died of a gunshot wound inflicted as he was "carrying out his humanitarian duties" in the Al Hol camp. According to sources within Syria used for the British-based Syrian Observatory for Human Rights, the aid worker was attacked by members of ISIS who entered the camp using false identity documents.
While ISIS has been set back, its interference continues to threaten the lives of those who are trying to get back to normal through refugee camps. Most residents of Al Hol fled areas controlled by ISIS or surrendered during the last days of the extremists' self-declared "caliphate" in March 2019.
Related Posts
The refugee camp, in the north-eastern Hassakeh governorate, shelters about 56,000 displaced people and refugees, according to UN figures. They are from many countries, but most of them are minors.
Since the fall of ISIS, Syrian Kurds and the UN have repeatedly urged foreign countries to repatriate citizens who travelled to Syria to join extremist groups. But this has occurred only sporadically, often for fear that those returning could launch terrorist attacks on home soil.
Future aid could get hampered if security isn't maintained for the aid workers. Since 2020, the Syrian Observatory has recorded almost 91 deaths at the hands of ISIS. Doctors Without Borders (MSF), one of the main agencies working in Al Hol, said in a statement that the killing of the aid worker was "a further demonstration of the violence and unsafe living conditions" of the camp.