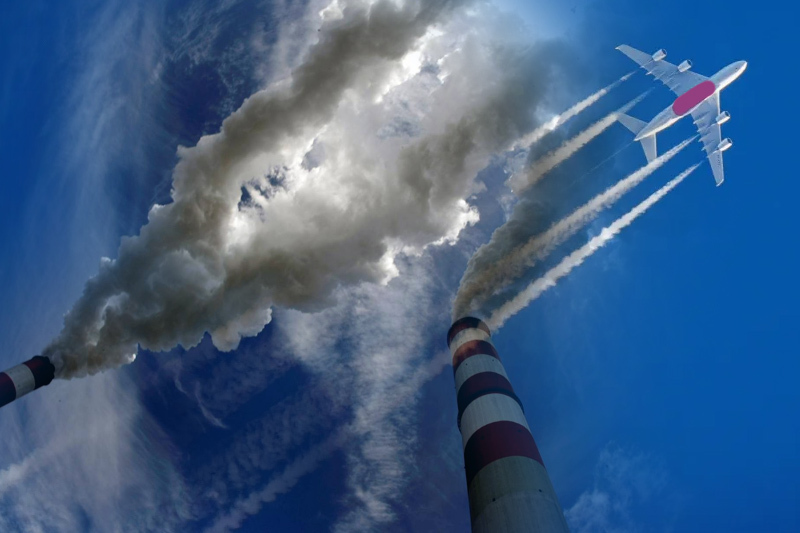 vulnerable nations call for global tax as compensation for climate change led damage
Vulnerable nations call for global tax as compensation for climate change led damage
The most vulnerable countries globally are all set to take on the richest economies that are among the leading consumers of fossil fuel, with a "demand for urgent finance – potentially including new taxes on fossil fuels or flying – for the irrecoverable losses they are suffering from the climate crisis", according to the leaked documents seen by The Guardian.
Extreme weather led by climate change is hitting hard many developing countries, with further catastrophic climate crises in forecast. In this context, the most blazing issue is how to help vulnerable countries from the most disastrous impact of climate crisis.
Some poor and vulnerable countries across the world have prepared a paper that is due for discussion at the UN General Assembly this week. The paper, according to The Guardian, shows that poor countries are seeking to demand for a "climate-related and justice-based" global tax, as a way of "funding payments for loss and damage" led by climate change in the developing world. The funds could be raised by a "global carbon tax, a tax on airline travel, a levy on the heavily polluting and carbon-intensive bunker fuels used by ships, adding taxes to fossil fuel extraction, or a tax on financial transactions".
Keep Reading
It is expected that all funding to compensate for the loss and damage will be difficult for the rich countries to accept, specially at a time when global economy is suffering amid soaring fossil fuel costs, rising food prices and cost of living crisis. At the last year's Cop26 UN climate summit in Glasgow, the rich countries had acknowledged that a framework for loss and damage must be there, no agreement has been reached on how this can be funded and who all should contribute.
Antigua and Barbuda have submitted a separate paper to the UN, warning of rapid heating of sea and air temperatures in Caribbean that can trigger a superstorm in coming years, wreaking a catastrophe in the island. Adelle Thomas, the director of the climate change adaptation centre at the University of the Bahamas and a lead author for the Intergovernmental Panel on Climate Change, said, "The case of Antigua and Barbuda underscores the need for ambitious climate action addressing [greenhouse gas emissions reduction], adaptation and loss and damage. For countries in the Caribbean that have contributed the least to climate change but are already struggling with current impacts, it is critical that global warming is limited to 1.5C, that funding for adaptation is significantly increased and made more accessible, and that there is new and additional finance and support available to address loss and damage."