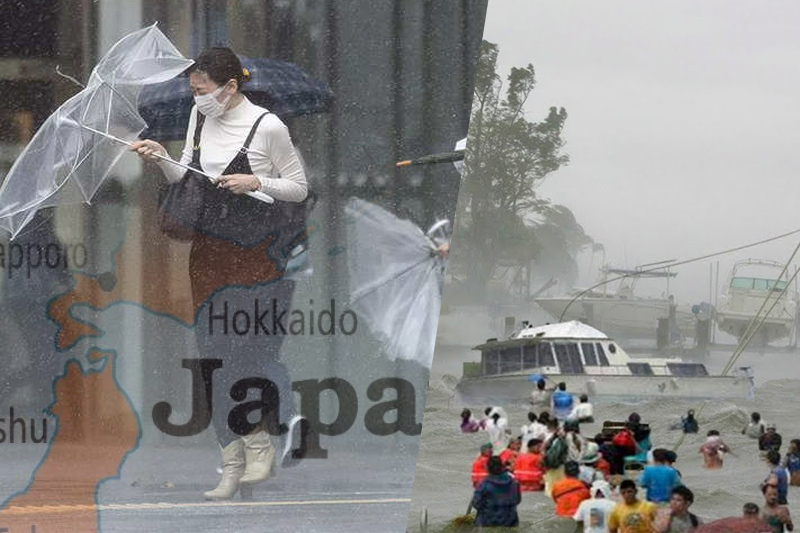 typhoon nanmadol snarls air land traffic in japan more rain expected
Typhoon Nanmadol hits Japan hard
On Monday, September 19, Typhoon Nanmadol lashed western Japan with torrential rain and high gusts, which caused airlines to cancel flights, slowed down rail operations, and left more than 300,000 people without electricity.
As the 14th typhoon of the season swept near eastern Japan, the authorities issued warnings about the potential for flooding and landslides.
According to the Japanese Meteorological Agency, the Tokai region in central Japan, which serves as the nation's industrial core, might receive as much as 400 millimeters (15.75 inches) of rain during the next 24 hours.
An official from the agency stated in front of the media at a news conference that "We need to remain extremely cautious for heavy rains, gales, strong waves, and storm surges."
Keep Reading
Images broadcast on television depicted a traffic signal that had been knocked down and flooded farmland.
Kyushu Railway, the train operator that serves Japan's western most major island of Kyushu, announced that it would be suspending operations for the entirety of Monday. At the same time, Japan Airline Co. Ltd. and ANA Holdings canceled approximately 800 flights for the day, according to a report by public broadcaster NHK.
According to the commerce ministry, as of early Monday morning, over 340,000 houses without access to electrical power, the most of which were located in Kyushu.