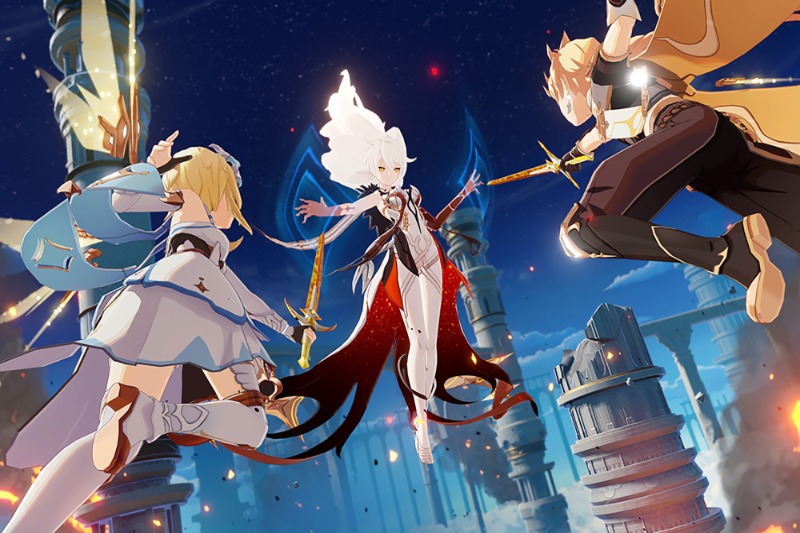 'genshin impact' will be turned into an anime
'Genshin Impact' will be turned into an anime
There are plans in the works to adapt the immensely popular role-playing game Genshin Impact into an anime series.
On September 16, the video game developer HoyoVerse made the announcement that they are teaming up with the Japanese animation studio ufotable to create an anime adaptation of their role-playing game (RPG). The animation company ufotable is responsible for a number of different anime productions, some of which include Demon Slayer: Kimetsu no Yaiba and Fate/Zero.
In addition, a concept film lasting three minutes was made available online to celebrate the beginning of a "long-term project."
They said, "Let's enter into this big beautiful world of adventure together," and it sounded like an invitation.
Keep Reading
The teaser offers a look at some of the expansive environments of the game and shows the game's twin heroes, Lumine and Aether, sharing an intimate moment together by holding hands.
Other aspects of the manga's anime adaptation, such as the title of the series and the date it will be distributed, have not yet been disclosed.
Genshin Impact was released in September 2020, and it takes place in the fictional land of Teyvat. Players can choose to follow either Traveler Lumine or Traveler Aether.