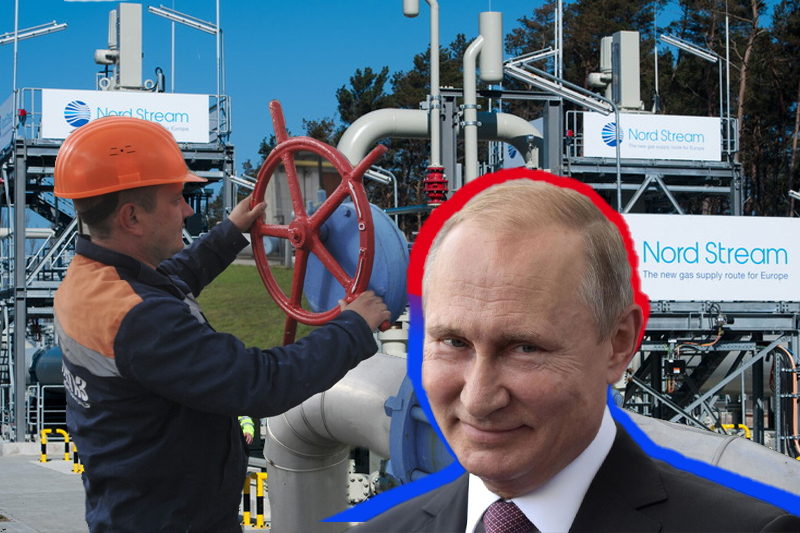 gazprom shuts nord stream 1 indefinitely as g7 nations cap russian oil price
Gazprom shuts Nord Stream 1 indefinitely as G7 nations cap Russian oil price
The Russian state owned energy firm Gazprom has announced extension of the shutdown of gas supply through Nord Stream 1 pipeline from Russia to Germany. The announcement on Friday evening provided no timeframe for resumption of the pipeline operations. Gazprom has cited the reason as a leakage that will require large scale repairs. The move comes hours after G7 nations agreed to impose a cap on Russian oil price in an attempt to stem the flow of funds to Moscow that are fueling the war in Ukraine.
Gazprom said in a statement on Telegram, "Gas transportation to the Nord Stream gas pipeline has been completely halted until the complaints on the operation of the equipment have been eliminated." Gazprom added that malfunctions had been identified on a key turbine along the gas pipeline which needs complete rectification before resuming operations of the critical pipeline.
Nord Stream 1 is the single largest pipeline that supplies gas from Russia to Europe, running through Russia to Germany, having capacity to deliver 55bn cubic metres (bcm) of gas per year. The continuous pipeline supplies are deemed essential to prevent any further aggravation of already concerning energy crisis.
Keep Reading
The timing of announcement by Gazprom is being questioned as it comes just hours after G7 countries agreed to impose price cap on the Russian oil. Finance ministers from the G7 nations – UK, US, France, Germany, Italy, Japan and Canada – have agreed on plan to put a cap on Russian oil prices. This proposal would mean "importers seeking shipping services and insurance cover from companies based in G7 and EU countries would need to adhere to a price cap to transport Russian oil". The cap is being expected to come into enforcement at the same time as already planned European Union embargoes on Russian oil kick in, which is on 5 December for crude and 5 February for refined products, such as diesel. The exact cap of prices is still under discussions.
The UK chancellor, Nadhim Zahawi, said the agreement by G7 followed a meeting in Washington earlier this week with the US Treasury secretary, Janet Yellen. He said: "We will curtail Putin's capacity to fund his war from oil exports by banning services, such as insurance and the provision of finance, to vessels carrying Russian oil above an agreed price cap." He added, "We are united against this barbaric aggression and will do all we can to support Ukraine as they fight for sovereignty, democracy and freedom."