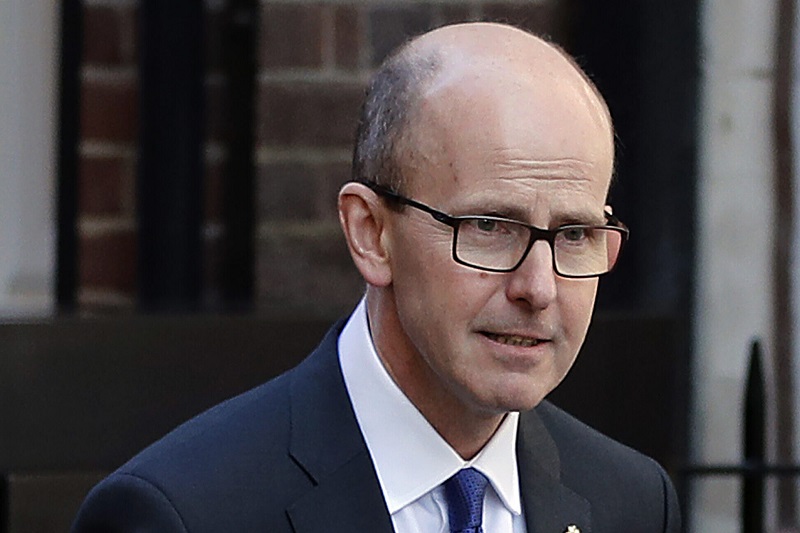 ukraine war british spy chief
UK spy chief says Russia looking for cyber targets
A UK intelligence chief has cautioned that the Kremlin is searching for cyber targets to shore up its military campaign in Ukraine.
Jeremy Fleming heads the GCHQ electronic spy agency. In a speech in Canberra, he praised the Ukrainian President's "information operation" for being effective at countering Russia's disinformation drive spreading propaganda regarding the war.
There were expectations that Moscow would launch a significant cyberattack as part of its military campaign. However, Fleming said such a move was never a major part of Moscow's standard playbook for war.
As per the transcript released in London on Wednesday, he said the Russia-Ukraine conflict was marked with cyber.
Related Posts
Fleming said GCHQ's National Cyber Security Centre had picked signs of "sustained intent" by Moscow to disrupt Ukrainian military systems and government.
"We've seen a spillover of activity affecting surrounding countries," he said. "And we've seen indicators which suggest Moscow's cyber actors are looking for locking targets in the countries that are against their actions."
Fleming provided no further details. He said the United Kingdom and other Western allies would continue to support Kyiv in beefing up its cybersecurity defences.
The GCHQ head also confirmed that Russian mercenaries were being drawn into the fray, saying the Wagner Group was gearing to send "significant numbers of personnel" to fight alongside Russian soldiers.
The US and the European Union term the Wagner Group a surrogate of the Russian military. However, the Kremlin denies its existence.
Fleming said Wagner was considering relocating forces from other conflicts and enlisting new fighters to bolster numbers. "The soldiers are to be used as cannon fodder to limit Russian military losses," he said.
A day earlier, UK officials said that they expected Wagner's 1,000 mercenaries to take part in operations in Ukraine after the Russian military suffered heavy losses.
Fleming said Russian President Putin "massively misjudged" his odds for a swift military victory in Ukraine.