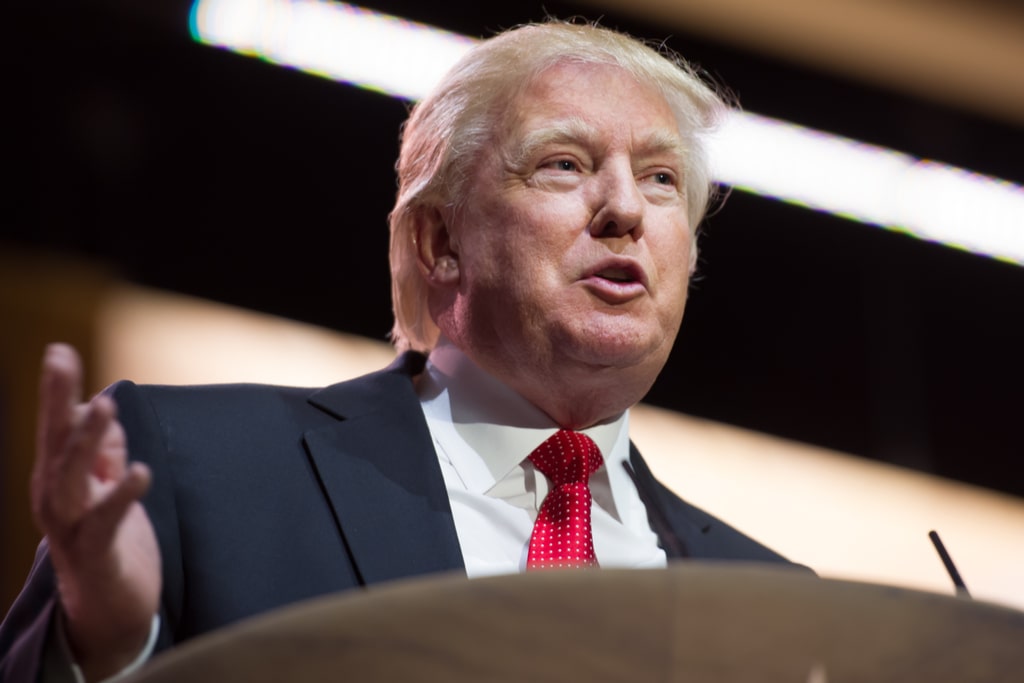 The Ever-Given blocked half-world goods, the case demonstrates the "geopolitical crisis of the Straits"
Trump is living his dream: Launches his website to 're-tell' his version of history
Donald Trump and social media cannot be kept apart for long. Some might say its his way of satisfying his ego, while some might argue that the man needs some channel to 'express' his views. Nevertheless, former United Sates President Donald Trump has launched his website, months after his official account was blocked by Twitter in an aftermath of Capitol Hill riots in January, for inciting violence.
The website, 45office.com is labelled as a platform for his supporters to stay in touch and also where former President can continue his campaign of "America First". Interestingly, the website lays down very few instances of history around Trump's period in office, basically "selective re-telling" of history.
The website's homepage boasts that "the office of Donald J Trump is committed to preserving the magnificent legacy of the Trump administration, while at the same time advancing the America first agenda".
The website is centered around a roughly 900 word description of Trump's presidency, describing his achievements as the 45th President of United States of America as "the most extraordinary political movement in history". The description revolves around Trump's greatness and achievements, entailing how he de-throned the political dynasties in Washington DC and "overcame virtually every entrenched power structure".
Syncing in with Trump camp's constant 'de-bunked' claims of building world's greatest economy, the website says, "President Trump ushered in a period of unprecedented economic growth, job creation, soaring wages, and booming incomes."
Un-surprisingly, the website fails to mention the horrid suffering of America's economy last year during Covid-19 pandemic during Trump's presidency. It also fails to acknowledge the massive, beyond comprehension toll on human lives as a result of failure to address the coronavirus pandemic by Trump administration. On the contrary, it calls government's handling of pandemic a success, saying, "When the coronavirus plague arrived from China, afflicting every nation around the globe, President Trump acted early and decisively."
Related Posts
Also, site doesn't mention Donald Trump being the only US president to have undergone impeachment trials in Congress twice. No mention of Capitol Hill riots either.
Website promises that "through civic engagement and public activism, the office of Donald J Trump will strive to inform, educate, and inspire Americans from all walks of life as we seek to build a truly great American future".
Donald Trump has hinted of his contesting the 2024 Presidential Elections. It is a high possibility as despite of huge backlash and impeachment trials, Trump enjoys significant support in GOP. It is said that Trump has already started backing Republican candidates who can unseat the Republicans who he feels were disloyal to him.