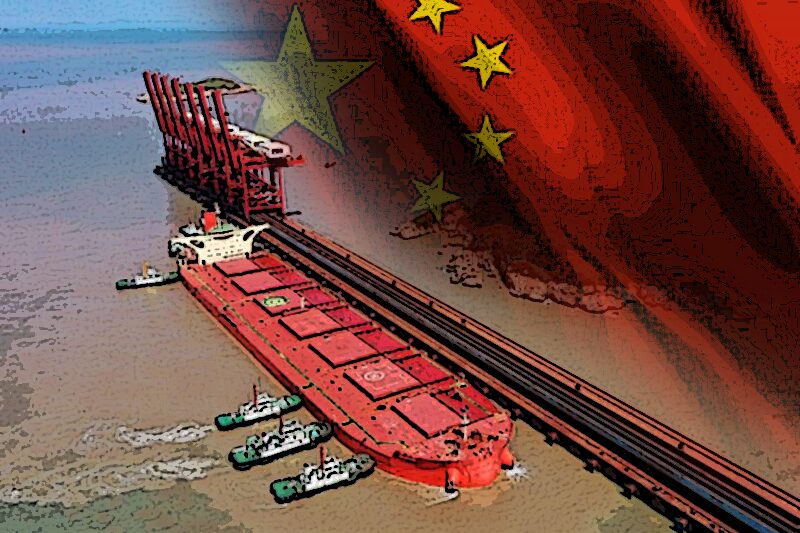 Why China Has Shifted Focus To Africa From Australia?
Why China Has Shifted Focus To Africa From Australia?
Australia and China are not doing business together. This news is getting to become more and more public as China is now moving towards elsewhere to meet its iron needs. It has now chosen Africa as its new partner.
Africa has been looking at lucrative business propositions as the continent becomes ready to create an environment of economic growth for its inhabitants.  While Beijing had tried to bully down Canberra in retaliation to the former's assertion for a deep investigation into the origins of the Coronavirus, nothing productive has come about such arm twisting mundane tactics.
Instead, it has prompted Australia to move towards the Quad to meet its trade and other bilateral needs, China could see reason in why it needed to diversify its investments. While it has determined that it will respect the 2030 Sustainable goals set down by the UN for global reduction in carbon emissions, its investments in iron ore are continuing.
Beijing has been eyeing the South African untapped resources of iron ore, to combat its growing tension with Australia. Up until now, China was sourcing two-thirds of its iron ore from Australia, with this supply making up half of all iron ore consumed in China.
But China has found greener pastures and its latest choice is Guinea. An agreement was signed in January 2021 between Rio Tinto that is currently, reviewing infrastructure costs that include port connections and more than 600 kilometres of railway. Full production of iron ore is not expected before 2027 or 2028.
Related Posts
The southern blocks of the Simandou deposit are controlled by a joint venture between Rio Tinto, Chinalco and the Guinean government. Simandou represents one of the largest iron ore reserves in Guinea and in the world. Its mine is a large iron mine located in the Simandou mountain range of southern Guinea's Nzérékoré Region.
At the northern side, the control lies with the China-backed SMB-Winning Consortium which is closer to development having signed a $14 billion infrastructure contract
To this end, the Chinese state has been cultivating relationships with African leadership and providing robust practical and policy support for its companies to explore, develop, and exploit African mineral deposits. China's domestic iron and steel policies strongly encourage and provide favourable funding for Chinese investment in overseas metal extraction and processing sectors, which have helped secure supplies and prices.
It had already donated vaccines to the residents of Guinea, the poor but mineral rich country in Africa. Vaccine diplomacy right now, is working in everyone's favour. Meanwhile, as a member of the Quad, Australia is also shifting its focus in US-India and Japan as its new trade partners. Established in 2007, the Quad really came into existence only in 2017, in order to challenge China's power games and develop a stronger network of Indo-Pacific trade equations amongst related nations.