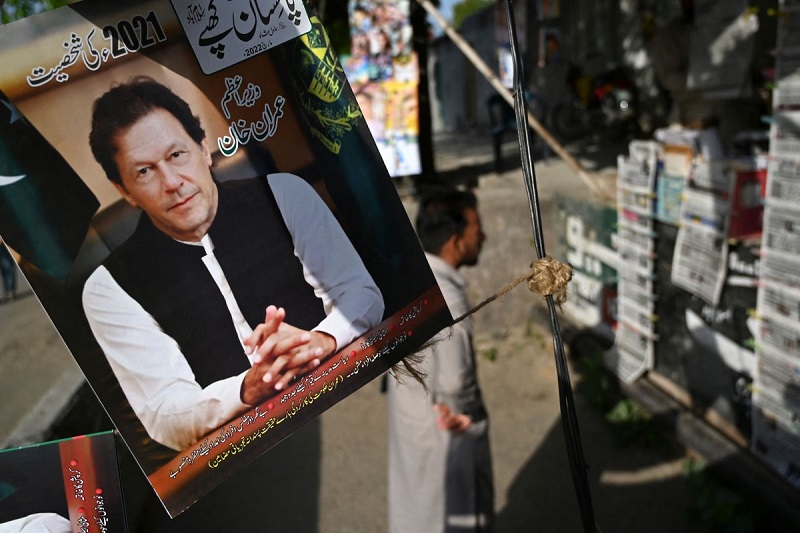 pakistan court almost confirms puster of pm imran khan
Pakistan court almost confirms puster of PM Imran Khan
Last updated on April 10th, 2022 at 02:57 am
Even the slightest of chances of the Pakistani Prime Minister Imran Khan getting back his safety net as the leader has been ended by the court's order which has ruled against him and his party on Thursday
The Pakistani Supreme Court stressed dissolving the parliament was unconstitutional and further ordered the lawmakers to return. This essentially could mean that Khan's premiership may come to an end.
The chief justice held that the decision to dissolve the parliament stood contrary to what the constitution stands for. Umar Ata Bandial read out a 13-page order saying, "The advice tendered by the Prime Minister on or about 03.04.2022 to the President to dissolve the Assembly was contrary to the Constitution and of no legal effect."
Related Posts
Just ahead of the no-confidence vote, the former Pakistani cricketer has parted ways with the lower chamber. The no-confidence vote gave an assumable result which was against the premier.
The court also added that with this, the vote should now go ahead. It was a happy moment for opposition members who stood outside the white stone building and shouted for the ruling given by the court. As far as Khan supporters are considered, they were shouting slogans against America. Eventually it was the police that had to step up to control the situation. The days might have been handled by them but the situation of the country is nowhere near stable. The constitutional crisis has led to economic turmoil as well as social instability.