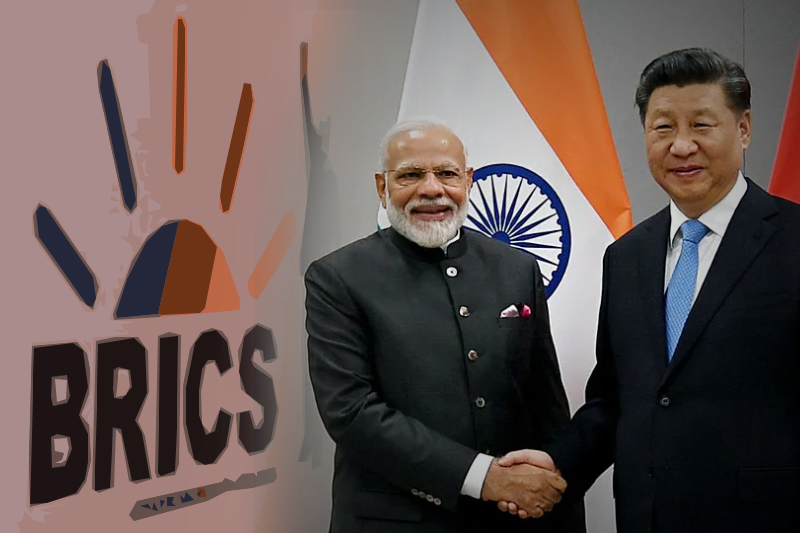 brics india and chinas differences play exponentially on international level
BRICS: India and China's differences play exponentially on international level
As the global attention is all focused on ongoing Ukraine war, the five BRICS nations' leaders met for their 14th summit, virtually hosted by China's President Xi Jinping. The five leaders of BRICS countries – Brazil, Russia, India, China and South Africa – met with some focus centred on bringing in Iran, Argentina and maybe Pakistan, India was able to steer that focus that was raised by Chinese and Russian leaders.
This was perfectly in the same way that Indian Prime Minister Narendra Modi did in G7 Summit, which he attended as a guest leader, to steer from directly joining the Western chorus against Russia. He managed to escape many diplomatic quick sands and salvaged New Delhi's relations with Washington. Through this India could also maintain its neutral position when it comes to standing against Russia, its emerging close ally.
But when it comes to China, the deep rooted territorial differences remain and in fact emerged exponentially during the BRICS summit.
Keep Reading
Xi Jinping, hosting BRICS, wanted to hold the summit in-person so as to engage in more diplomatic negotiations. But Beijing's failure to withdraw troops from Eastern Ladakh's Line of Actual Control (LAC) before the summit could have been a reason that PM Modi opted out of the physical summit that could have eventually played in favor of China.
The persistent differences between India and China are playing more openly now at the international level, impacting meetings beyween the two countries. Issues such as counterterrorism, maritime rights, sovereignty, and the Belt and Road Initiative (BRI), are main areas of stark differences between India and China.
The most recent step by China to block a joint proposal by India and United States to designate Pakistan-based LeT militant Abdul Rehman Makki as a global terrorist under the UN sanctions committee was a big issue over any further cooperation among BRICS nations to counter terrorism.
Furthermore, India's growing commitments towards counterterrorism in the Quad will provide New Delhi with actually more options to set a different course on issues that have varied positions among the BRICS nations.