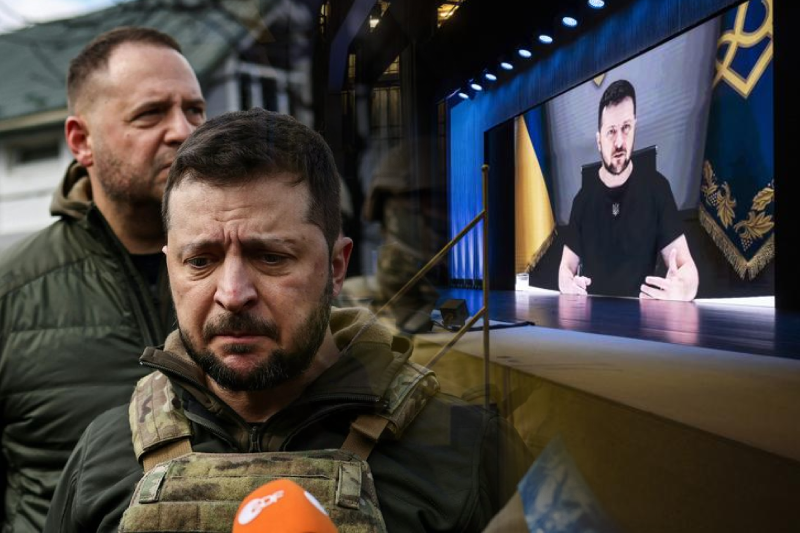 ukraine chalks out 750b recovery plan for post war era aiming for stronger european links
Ukraine chalks out $750b "recovery plan" for post-war era, aiming for stronger European links
Ukrainian President Volodymyr Zelenskyy said on Monday addressing a conference, that the reconstruction of Ukraine – his war-battered country – is the "common task of the entire democratic world". This came in as his prime minister laid out a recovery plan worth $750 billion for the country post the war with Russia.
Speaking through a video link addressing to a high-level conference in Lugano, Switzerland, that was being attended by many senior Ukrainian politicians, Ukrainian President Volodymyr Zelensky admitted and underlined that the task ahead wasn't easy and was colossal. He also claimed that in this war Russia was hell-bent to destroy "physical and moral fabric" of Ukraine.
Recovery and reconstruction of Ukraine a "task of entire democratic world"
"The reconstruction of Ukraine is not a local project, is not a project of one nation, but a common task of the entire democratic world — all countries, all countries who can say they are civilized," Zelenskyy told hundreds of attendees in Lugano. "Restoring Ukraine means restoring the principles of life, restoring the space of life, restoring everything that makes humans humans."
The task has begun and is already under way in some Ukrainian areas that have been liberated from Russian forces. The plan is to leverage expertise from other nations, government funds and also work of Ukrainians aimed to rebuild hospitals, schools, government buildings, houses and apartments that have been destroyed in the work. It also includes restoration of water pipes, gas lines and other battered infrastructure in the areas.
"Today, we're all united in our defense. Tomorrow in our reconstruction," said Ukrainian Prime Minister Denys Shmyhal, who attended the conference in person. Shmyhal said the cost of the recovery plan which is estimated at $750 billion, must have key source of funding as the "confiscated assets of Russia and Russian oligarchs."