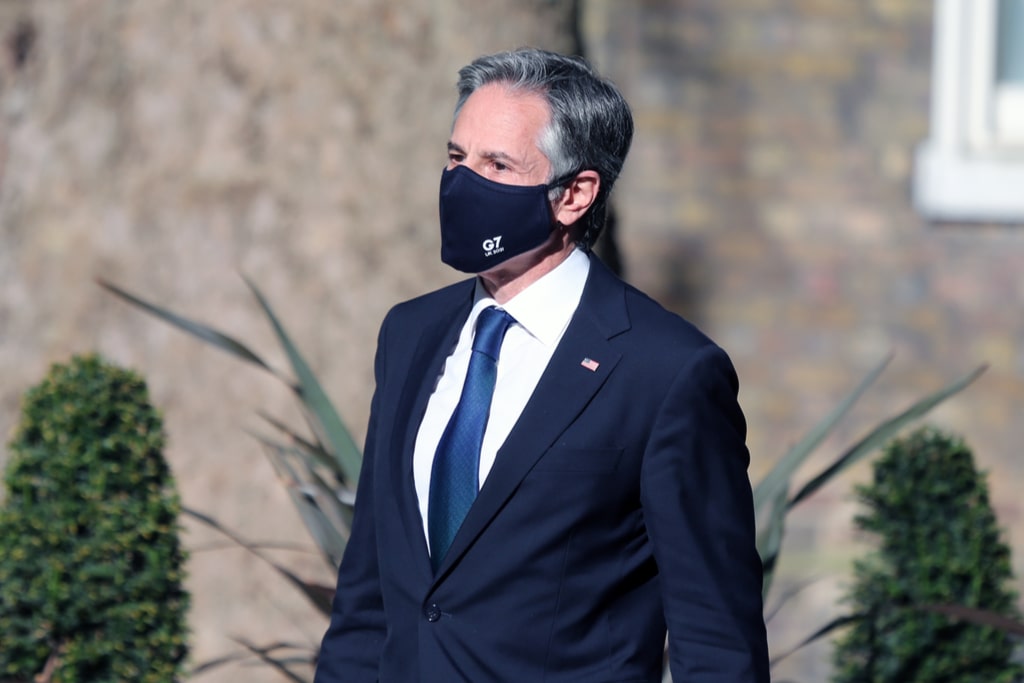 US, Japan, South Korea join efforts to denuclearize North Korea
US, Japan, South Korea join efforts to denuclearize North Korea
The United States, Japan and South Korea on Wednesday pledged to closely cooperate to ensure complete denuclearization of North Korea. The development came as the foreign ministers of the three countries held a meeting in London.
During the meeting, US Secretary of State Antony Blinken, Japanese Foreign Minister Toshimitsu Motegi, and South Korean Foreign Minister Chung Eui-yong agreed on pushing North Korea to adhere to UN Security Council resolutions over its nuclear program in order to maintain peace and stability on the Korean Peninsula.
"The Secretary and the Ministers reaffirmed their commitment to concerted trilateral cooperation toward denuclearization of the Korean Peninsula, as well as other issues of mutual interest," a US State Department statement said.
The trilateral meeting has come days after US President Joe Biden said that North Korea's nuclear program is a "serious threat to America's security and world security" in his congressional address.
Last month, the Biden administration concluded the months-long policy review on North Korea, stressing to pursue a "calibrated, practical approach" to increase security for the US and its allies.
"Our policy will not focus on achieving a grand bargain, nor will it rely on strategic patience," White House Press Secretary Jen Psaki had said.
Related Posts
On Monday, Secretary of State Antony Blinken presented Washington's new approach on North Korea to Group of Seven's meeting in London. In addition, the State Secretary shared the outcome of the policy review with his Japanese and Korean counterparts. He further expressed hope that Pyongyang will take the opportunity to engage diplomatically and move towards the objective of denuclearising the Korean peninsula.
"It is, I think, up to North Korea to decide whether it wants to engage or not on that basis," Blinked said at a press conference in London.
Meanwhile, North Korea dismissed Biden's remarks on its nuclear program, calling it a "hostile policy".
Mr. Biden's speech was intolerable and a big blunder. His statement clearly reflects his intent to keep enforcing the hostile policy toward the DPRK (Democratic People's Republic of Korea)," a North Korean Foreign Ministry spokesperson said.
Pyongyang has been denying diplomatic appeals for denuclearisation from the Biden administration. It has demanded the US and its allies to lift all economic sanctions imposed on its nuclear programs.
Ahead of his meeting with Biden on May 21, South Korean President Moon Jae-in has urged his American counterpart to initiate talks with North Korea about its nuclear programs.