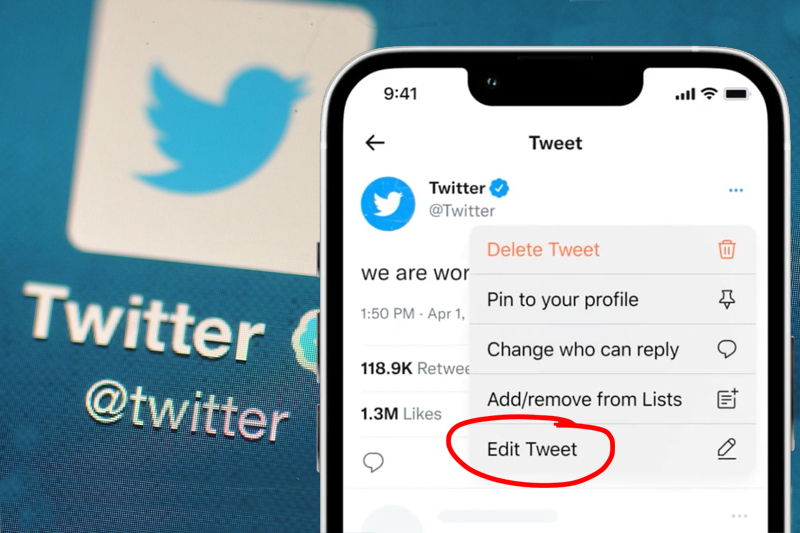 twitter will roll out long awaited edit button to paid subscribers
Twitter will make the long-awaited edit button available to paid customers
The social media business Twitter announced on Thursday, September 1 that it will provide its paying customers with an edit button in the future weeks. This button has been sought by a large number of users.
Users of Twitter have been clamoring for years for the capability to edit their tweets after they have been published in order to correct issues such as typos. Because of these requests, there have been jokes made online suggesting that Twitter would rather launch any other product, such as newsletters, before implementing the feature that is most desired by its users.
According to a blog post published by Twitter, subscribers who pay the monthly fee of $4.99 for Twitter Blue will soon have the ability to edit their tweets "a few times" during the first half-hour after publication.
Nearly every other social networking platform, including Facebook and Instagram owned by Meta Platform, as well as Reddit and Pinterest, has for years provided capabilities that enable users to modify posts they have previously published.
The firm, which has its headquarters in San Francisco, is currently engaged in a legal battle with the billionaire Elon Musk, who is attempting to back out of a $44 billion agreement to buy Twitter.
Musk posted a poll in April, asking his millions of followers whether they wanted an edit button, on the same day that he disclosed a 9% ownership in Twitter. Over 70% responded yes.
Related Posts
There has been discussion on Twitter and among its observers on whether or not enabling users to modify their tweets could have negative consequences, such as the proliferation of false information.
Tweets that have been modified will display an icon and a timestamp to indicate when the post was most recently revised. When users click on the label of an amended tweet, they will be able to read the edit history of the post as well as any prior versions of the post.
Twitter has played around with a few different iterations of an edit button. Twitter Blue is the premium subscription product offered by the firm. Currently, subscribers to Twitter Blue have access to a feature that holds tweets for up to one minute. This gives users the opportunity to evaluate the tweet and "undo" it before the message is really published.
When a spokeswoman for Twitter was asked if the edit button will eventually be made accessible to all of the platform's users, she responded that the tool was currently being tested in order to "predict what would happen if we offer it to everyone."