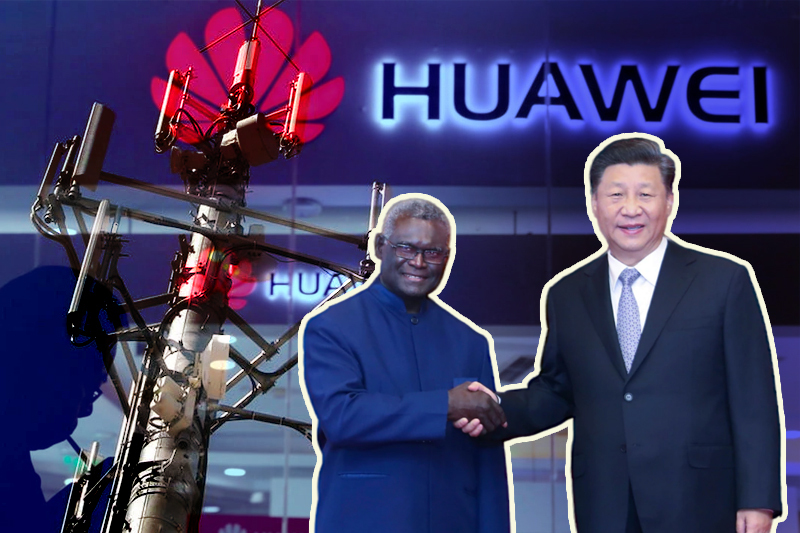 solomon islands lock 100m loan with china for huawei towers
Solomon Islands lock $100m loan with China for Huawei towers
The Solomon Islands government has locked a historic $66m (A$96m) loan from China for building 161 mobile communication towers, that will be supplied and built by Chinese telecom giant Huawei. This loan deal marks the first from China for the Pacific country since it switched its diplomatic allegiance in 2019 from Taipei to China. This is a historic move towards bilateral relations development between China and Solomon Islands.
The loan securing for Huawei was celebrated by the Solomon Islands government as "a historical financial partnership between the two countries that would work closely to ensure the successful implementation … of the project". The loan has come at a 1 per cent interest rate from China's Exim Bank.
Keep Reading
The deal, under which Huawei will build and supply the towers in Solomon Islands, has alarmed Australia which has banned the telecom company Huawei, citing security concerns, from all its government contracts for building country's infrastructure in Australia.
Huawei has become somewhat like a global pariah – the security concerns over its links to the China's ruling communist government are alarming. In 2019, the United States had issued a ban on sharing of technology with Huawei. In 2020, the government of United Kingdom had issued an order that "telecoms providers would have to stop installing Huawei equipment in the country's 5G network".
Before switching it diplomatic allegiance from Taiwan to China in 2018, Solomon Islands had given Huawei the contract to build underwater telecommunication network for it. Australian government had intervened, offering to jointly fund the project – an offer accepted by Solomon Islands government. The Solomon Islands government has announced of installing 48 per cent of the infrastructure by November 2023, this is when it is scheduled to host the Pacific Games. "This will help people in rural areas to enjoy the Games, even if they don't come to Honiara," said McKinnie Dentana, permanent secretary of the ministry of finance.