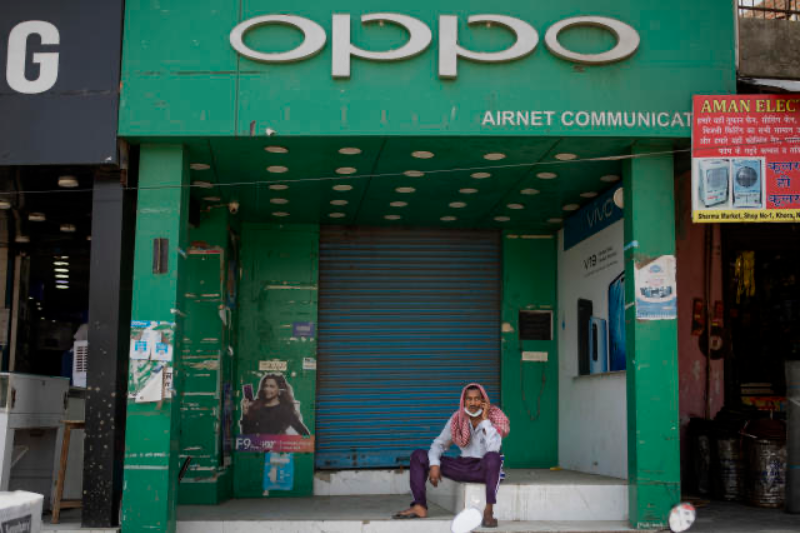 Second Chinese mobile company raided in India this month
Second Chinese mobile company raided in India this month
On Wednesday, Indian authorities announced that they had raided an Indian unit of Chinese smartphone maker Oppo, alleging that it had evaded customs duties worth 43.9 billion rupees.
Indian financial crime investigators, the Enforcement Directorate, claim to have sent a notice to the corporation asking for the money to be recovered.
The second Chinese mobile company to be investigated by the directorate this month is Oppo India, a subsidiary of Guangdong Oppo Mobile Telecommunications Corp. Ltd.
A Himalayan border stalemate between the militaries of China's nuclear-armed neighbors began in 2020, and the steps taken since then have highlighted the strict scrutiny placed on Chinese firms. The stalemate has claimed the lives of twenty Indian soldiers and four Chinese forces.
More than 300 Chinese mobile apps have been prohibited, and limits on Chinese business in India have been tightened as a result of security concerns.
Among its many activities in India, Oppo India includes the production, assembly, wholesale, and distribution of mobile phones and related accessories.
Related Posts
The directorate accused Oppo India in a statement of inappropriately accounting for royalty and license fees and employing 2.9 billion rupees in invalid duty exemptions. It was reported that a significant sum of money had been sent to China in order to escape Indian taxes.
There was no instant response from an Oppo India spokesman. Zhao Lijian, a spokesperson for China's Foreign Ministry, stated earlier this month that the Chinese government supports the efforts of Chinese enterprises to protect their rights and interests when conducting business abroad.
Zhao said in a statement that "We hope India will conduct investigations and law enforcement in accordance with the law and provide a fair, just, and non-discriminatory business environment for Chinese enterprises' investment and operation in India."
Indian officials said they searched dozens of Vivo Mobile India Private Limited premises last Thursday as part of an investigation into money laundering claims by the Chinese-owned smartphone manufacturer.
As part of its investigation into BBK Electronics, India's Enforcement Directorate said it confiscated 119 bank accounts totaling 4.65 billion rupees and 4.4 pounds of gold bars, as well as 7.3 million rupees in cash.