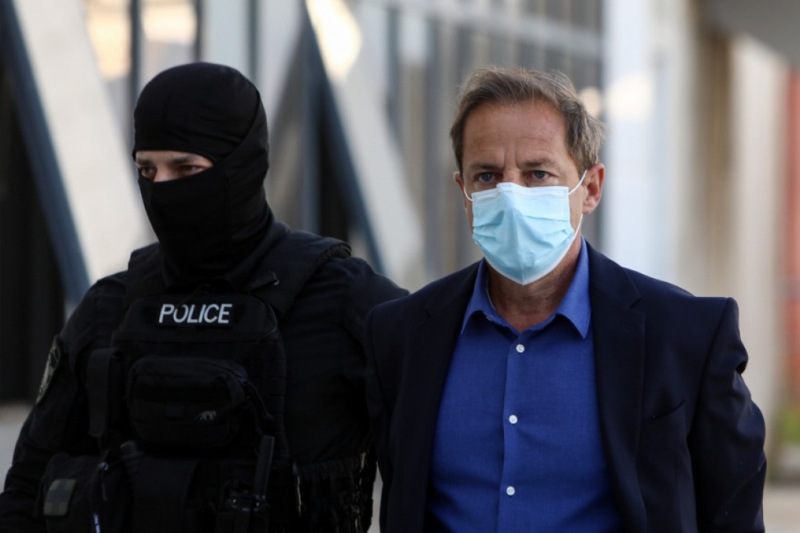 Greek actor-director convicted of 2 rape cases
Greek actor-director convicted of 2 rape cases
One of Greece's most famous theater actors and directors was sentenced to 12 years in prison after being convicted of the rape of two minors. He has been granted bail while his appeal is ongoing.
Numerous persons in the small Athens courthouse and others who had poured out onto the sidewalk expressed their shock and dismay at the decision to release Dimitris Lignadis, 57.
There were so many demonstrators that the presiding judge had to call the police. To ensure his safety, a security guard led the defendant out the back door of the courthouse.
Lignadis has been ordered not to leave the country by the court. A 30,000-euro bond must be posted by July 29, and he must report to the police precinct closest to his home on the first and 10th of every month.
Greek courts are notoriously slow, and the appeals process could take a long time. Lawyer Alexis Kougias warned the court that an appeal verdict might take three to four years and urged the three judges and four jurors not to "destroy" his client's life while he awaits a decision.
Related Posts
For his part, the prosecutor had maintained that Lignadis had not confessed to his crimes and hence could commit even more.
Two of the four rape charges against Lignadis were ruled guilty on Wednesday. There were two rapes committed by Lignadis during the years 2010 and 2015.
In a third case, Lignadis was acquitted due to a lack of evidence, while the fourth accuser failed to appear in court to provide testimony despite a court order. He had lied about his location.
Despite Lignadis' lawyer's petition for extenuating circumstances, the judge denied his request.
The prosecutor sought a 12-year sentence for each of the two rapes. To make matters more complicated, the jury and judges agreed to impose two terms of ten and five years on him, respectively, to be served consecutively for a total of 12 years in prison.
In Greek criminal courts, judges and jurors vote together on guilt, sentencing, mitigating circumstances, and release before the appeal, with their votes having equal weight. A 4-3 decision approved the pending release appeal. There will be five judges hearing the appeal.
When the allegations against Lignadis arose in February 2021, he had already been sentenced to prison. He had resigned as creative director of Greece's National Theater a few days previously, after holding the position since 2019.