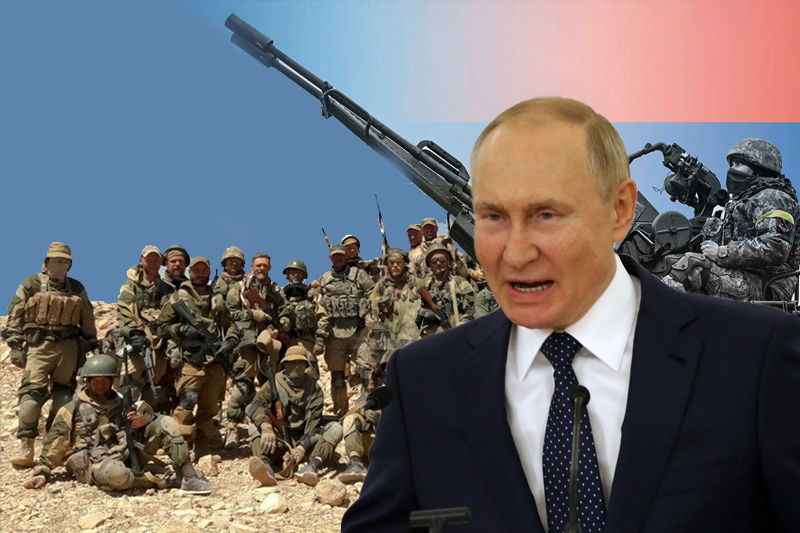 russias wagner group that wreaked havoc in ukraine is facing lawsuit in uk
Russia's Wagner Group that wreaked havoc in Ukraine is facing lawsuit in UK
Wagner group, the highly criticized mercenary group with Russian links is facing lawsuit in United Kingdom court. The private mercenary group, that has been alleged to carry out war crimes in Ukraine and terrorize the civilians, and its alleged founder Yevgeny Prigozhin are facing allegations in UK courts of terrorism, political assassinations, and the use of rape as a weapon of war.
The UK law firm that is filing the lawsuit on behalf of Ukraine war victims, McCue Jury and Partners, believe that assets of the Wagner Group can be targeted to divulge billions of dollars in reparations for the scores of victims of war in Ukraine. Jason McCue senior partner at McCue Jury and Partners told MPs on the Foreign Affairs Committee during an evidence session examining the Wagner Group that the "groundbreaking legal action had just this second been commenced". He said: "This is the first time in the world that Wagner and their likes have been sued by its victims."
Keep Reading
It is to be noted that the UK committee is not only looking into use of proxy Private Military Companies (PMCs) by Russia but also Wagner group's active role in Ukraine war, and Russia using the group for its own interests in conflicts in regions of Middle East, Africa, and South America.
Wagner Group, that is said to have more power and influence in Kremlin than many ministers, has been accused of committing war crimes and human rights violations such as mass executions, arbitrary detention, torture during interrogation and the forced displacement of the civilian population.
A letter has been sent to Prigozhin before filing of the lawsuit that accuses the Russian, along with the Wagner group and Russian President Vladimir Putin of "intentionally causing harm and suffering to the people of Ukraine and causing an illegal war through terrorism," the law firm said. "The defendants purposely engaged in a campaign of terrorism that included the targeting of civilians as well as vital Ukrainian infrastructure and facilities, extrajudicial killing, attempted political assignations, the use of rape as a weapon of war, and the planting of explosives around nuclear facilities," McCue Jury and Partners said. "Their purpose was to spread terror and chaos in Ukraine".