ranking the worlds wealthiest royal families
Ranking the world's wealthiest royal families 2023
According to BuyShares, the world's ten wealthiest royal families hold a combined $2.4 trillion (£1.87 trillion). However, the recent Pandora Papers have highlighted concerns about how some royal families earn and spend money. Continue reading to learn about the wealthiest royal families and their lifestyle. All figures are in US dollars.
10. Liechtenstein's royal family: $4.4 billion (£3.57bn)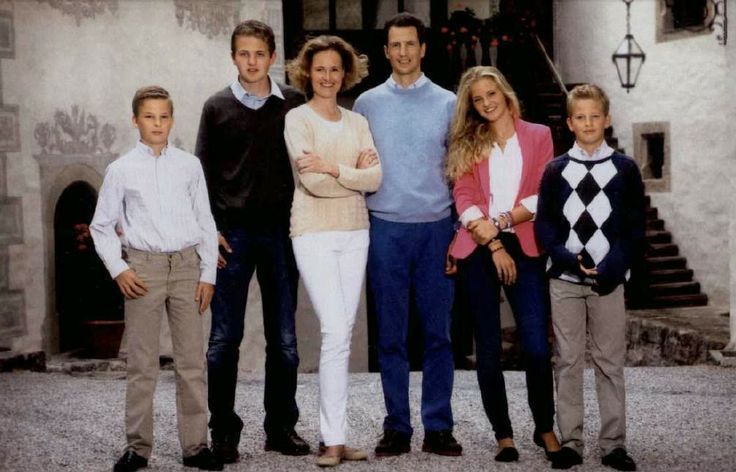 Liechtenstein's royal dynasty, one of just two European royal families in our list, is ranked tenth with a net worth of $4.4 billion (£3.57 billion). The current monarch, Prince Hans-Adam II, controls the lion's share of the family riches.
Hans-Adam II is the most recent in a long series of monarchs who have ruled over the tiny Alpine principality since its independence in 1806. The financier prince receives much of his money from LTG Group, the family's private bank, which he controls through a foundation. He pays no taxes.
The Prince of Liechtenstein Foundation manages a portfolio of high-value real estate, growing businesses, and other lucrative ventures, as well as a world-class art collection that includes masterpieces by Raphael, Rembrandt, and Van Dyck. In February 2020, Prince Hans-Adam II made headlines after losing a court fight regarding the title of one of his domains that had been taken by Czechoslovakia following WWII. The court concluded that the disputed land should be returned to Czech ownership, despite the fact that the transfer is unlikely to have had a significant influence on the family's vast riches.
Also Read: Top 10 Richest People in Dubai
9. Morocco's royal family: $8.2 billion (£6bn)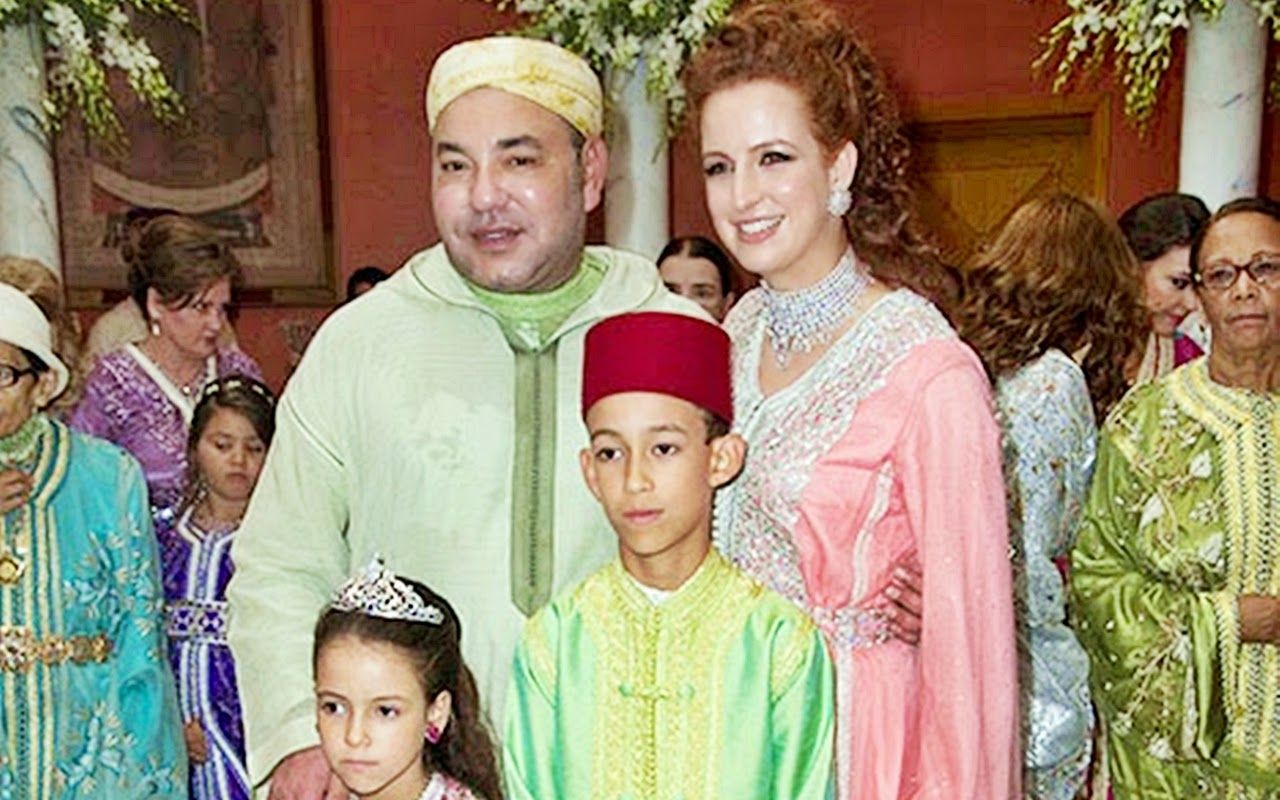 The Alaouite dynasty, which was formed in 1631 but dates back to the 13th century, is Morocco's governing family. King Mohammed VI, who succeeded to the throne in 1999, leads a core family of 19 individuals.
According to most estimation, the Moroccan royal family is valued over $8.2 billion (£6 billion), making them the world's ninth wealthiest royal family. The Moroccan royal family boasts one of the world's longest civil lists, which is a line of royals that are paid money by the government for their service to the state, in addition to possessing billions of dollars in assets.
Moulay Hassan, the eldest child of King Mohammed VI and Princess Lalla , is the next in line to the throne. They also have a 14-year-old daughter, Princess Lalla Khadija. In 2018, it was claimed that the young crown prince had been given a private plane to explore the world and that he planned to pursue a career in aviation after finishing his education. Morocco, however, dismissed the report as 'fake news', claiming that the plane was purchased by the Royal Armed Forces.
8. Dubai's royal family: $18 billion (£14.6bn)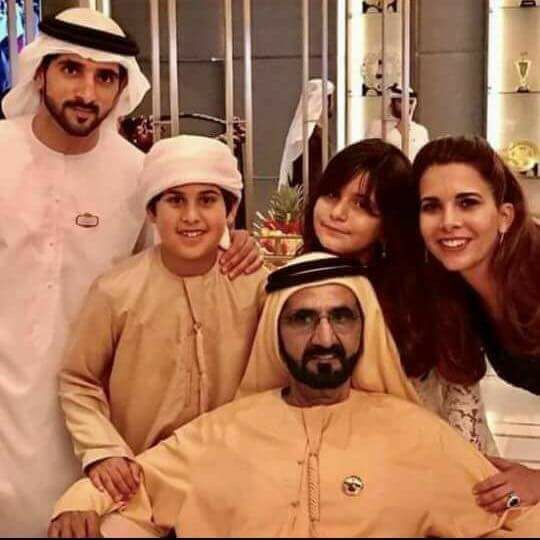 The House of Maktoum is the most powerful family in Dubai. The royal dynasty contains 12 major members and hundreds of extended family members, dating back to 1833. Their combined wealth is estimated to be approximately $18 billion (£14.6 billion).
Sheikh Mohammed bin Rashid Al Maktoum, the dynasty's patriarch and ruler of Dubai, is by far the wealthiest family member. The sheikh, who has reigned in 2006 and is also the UAE's vice president and prime minister, owns Dubai Holdings, an investment company noted for its generosity. He had six wives, and his wedding to elder wife Sheikha Hind bint Maktoum in 1979 is said to have cost a record-breaking $100 million (£49.4 million).
He is the owner of a number of luxurious homes throughout Europe, as well as one of the world's largest boats, and his name is also linked to horse racing. The sheikh is the owner of Darley Stud, the world's largest horse breeding facility, and is the sport's most powerful figure.
Following the emergence of tapes showing his daughter Princess Latifa (seen here riding) in solitary detention after attempting to flee Dubai in 2018, speculation about the sheikh's power has been rampant.
7. Brunei's royal family: at least $28 billion (£22.7bn)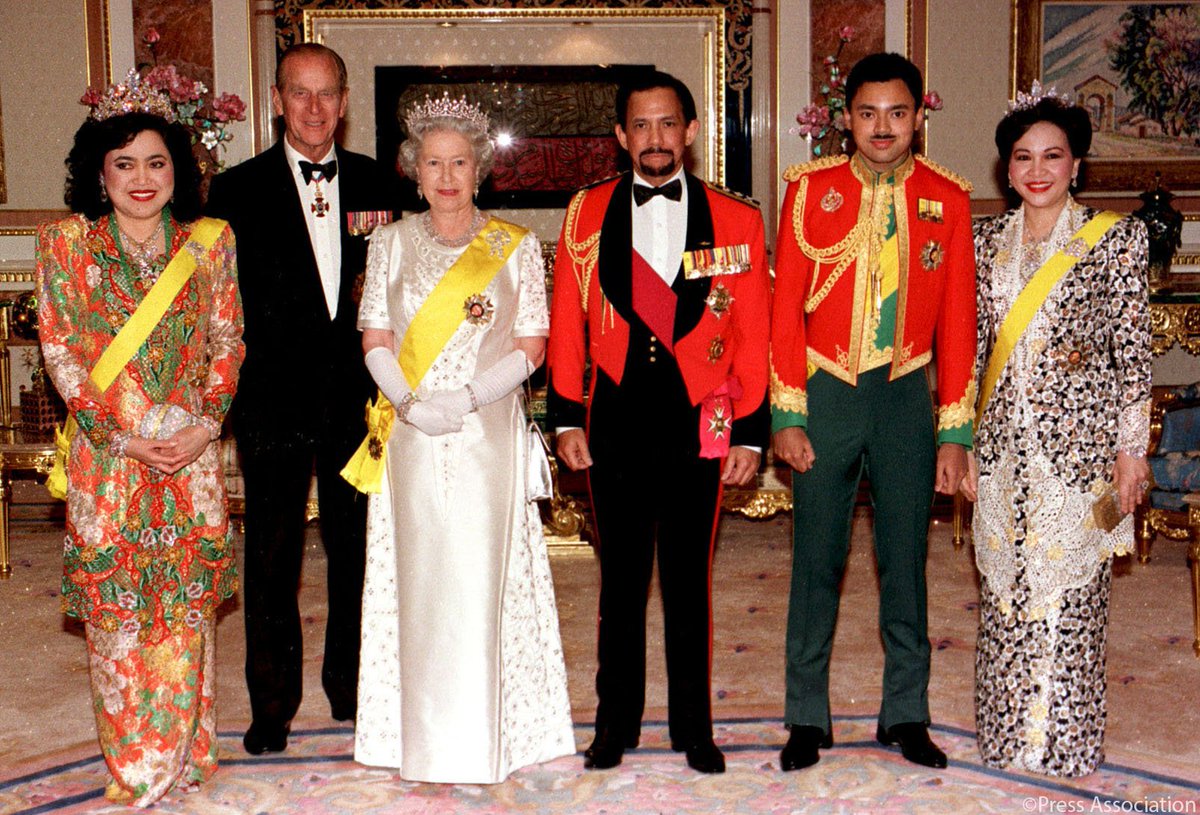 The House of Bolkiah, Brunei's royal dynasty, was founded in 1363 and has ruled the Southeast Asian country on and off since then. Sultan Hassanal Bolkiah, who has been in power for 54 years, is the current ruler.
The family has grown incredibly rich thanks to Brunei's massive oil reserves. According to Forbes, the Sultan was worth $20 billion (£12.29 billion) in 2011. According to Asia Tatler, his net worth could be closer to $28 billion (£22.7 billion). Another noteworthy member of the family is the late Prince Azim, who was fourth in line to the throne and was thought to be worth $5 billion (£3.88 billion) until passing away in October last year after a long illness.
Sultan Hassanal Bolkiah lives at the Istana Nurul Iman palace, which has a total area of 2.2 million square feet and holds the Guinness World Record for the world's largest residential palace (200,000 square metres). It was built in 1984 for a staggering $1.4 billion (£941.8m). The Bolkiah family's patriarch is reportedly said to own 7,000 supercars, including 600 Rolls-Royces and 300 Ferraris, as well as multiple private planes.
6. Thailand's royal family: Up to $60 billion (£48.7bn)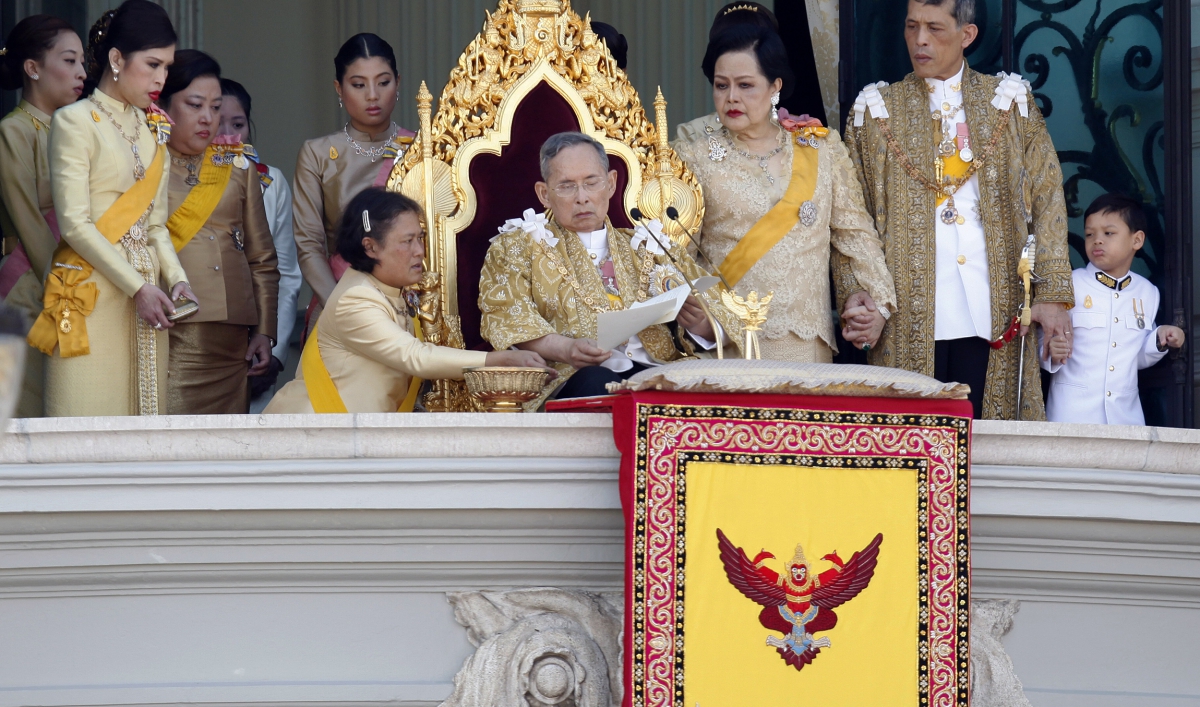 Thailand's governing royal house, the Chakri dynasty, has been in power since 1782 and is still revered throughout the country. Following the death of his father, King Bhumibol Adulyadej, the current King Maha Vajiralongkorn took the throne in 2016.
The Thai royal family, which is based in Bangkok, consists of 22 people, including unofficial members and past spouses. However, there are only ten members of the core family.
The royal family's exact wealth cannot be revealed because it is protected by the lèse-majesté, a severe anti-defamation policy that has seen people arrested and often imprisoned for seemingly innocuous activities such as posting disparaging photographs of the King's favourite dog on Facebook. Last year, student-led rallies demanding monarchy reform erupted across the country, but they were met with massive displays of loyalty by throngs of supporters.
Estimates suggest the royal family's net worth to be between $30 billion and $60 billion (£24.4 billion and £48.7 billion), all of which was transferred over to the monarch in 2018 after being handled by the country's Crown Property Bureau for 80 years.
With a fortune of $30 billion (£24.4 billion), King Maha Vajiralongkorn is thought to be the richest individual royal in the world. Huge expanses of expensive real estate in central Bangkok, huge investments in numerous key Thai enterprises, and shares in luxury hotel group Kempinski are among his assets, which can be spent at the "King's pleasure." The portfolio is said to bring in roughly $3 billion (£2.1 billion) per year.
5. The British royal family: $88 billion (£69bn)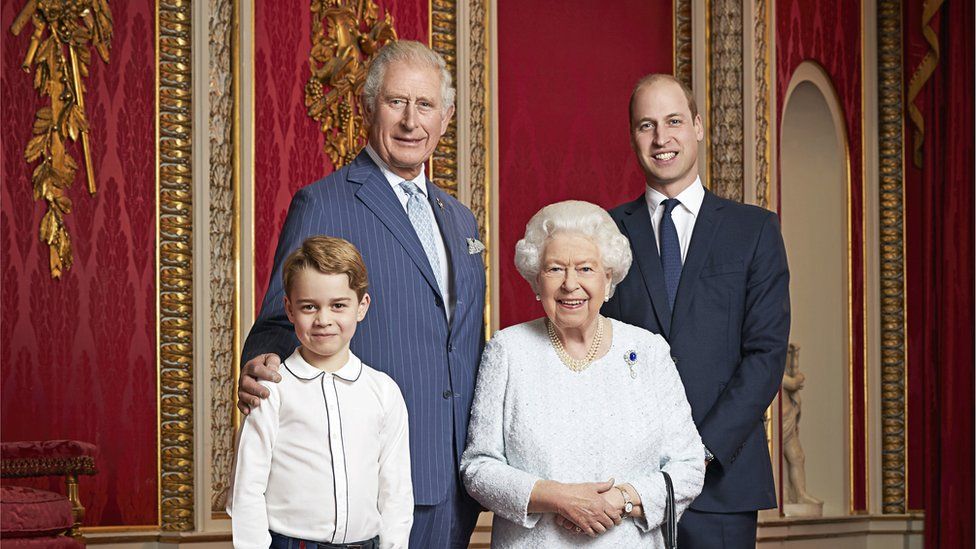 Forbes assessed the royal family of the United Kingdom to be worth $88 billion (£69 billion) in 2017. This figure takes into consideration tangible assets like real estate as well as the worth of the family name.
According to the Sunday Times Rich List 2020, Queen Elizabeth II has the largest personal net worth, estimated at £350 million ($428.3 million). Profit from the Crown Estate, known as the Sovereign Grant as well as income from real estate account for a portion.
The Crown Estate was named in the Pandora Papers in October 2021, which disclosed that it purchased a £67 million ($91.2 million) London property from Azerbaijani ruler Ilham Aliyev.
The Aliyev family has been accused of corruption and human rights violations and is reported to have traded about £400 million ($545 million) in UK property. The Estate stated that it would look into the situation further.
The world was stunned when Prince Harry and Megan Markle revealed on January 8, 2020 that they decided to step down as senior royals and become financially independent. Markle's net worth was projected to be $5 million (£3.9 million) because to her acting profession, and she reportedly earned $50,000 (£39k) every episode of Suits.
Meanwhile, Prince Harry was estimated to be worth at least $25 million (£19.3 million), a large portion of which he inherited from his late mother. The Sussexes reportedly negotiated a $100 million (£73.1 million) agreement with Netflix to develop their own series last year, as well as a $25 million (£18.26 million) podcasting deal with Spotify. Commercial arrangements like these are likely to cover the costs of being a royal, at least in name — not least their security.
4. Abu Dhabi's royal family: $150 billion (£116.6bn)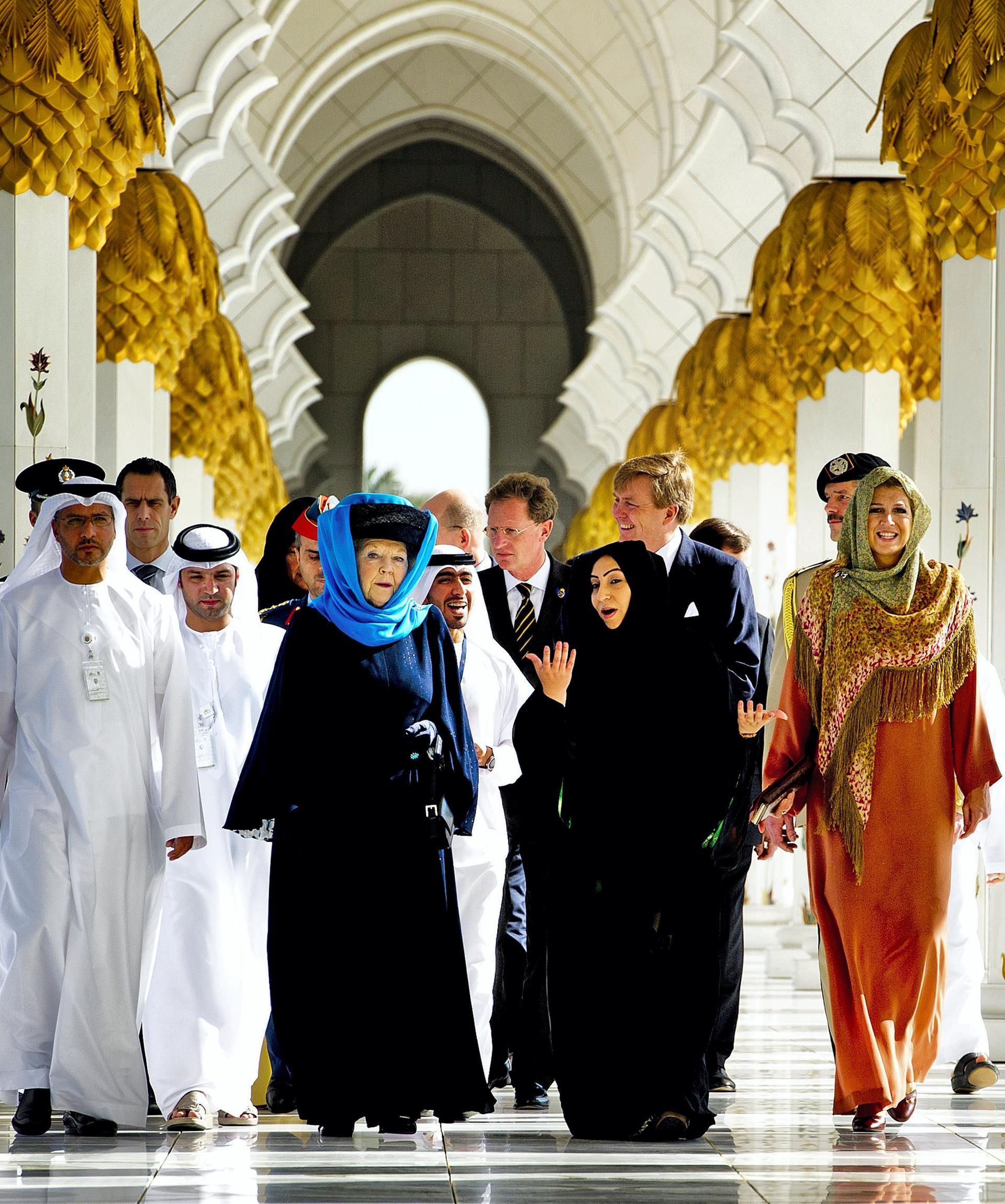 The House of Nahyan, which has ruled Abu Dhabi since 1793, is descended from the same tribe as Dubai's ruling Al Maktoum dynasty. The family has 200 male members, but the number of females is unclear.
The Al Nahyans, like other Middle Eastern royal family, derive their fortune from oil. During the 1970s, when syphoning off the country's oil wealth wasn't considered bad form, the family amassed the majority of its money, which is estimated to be $150 billion (£116.6 billion).
The family's leader Sheikh Khalifa bin Zayed Al Nahyan has been the emir of Abu Dhabi and president of the United Arab Emirates since 2004. He chairs the Abu Dhabi Investment Authority, which controls an estimated $696.6 billion (£526.1 billion) in assets, including the world's tallest building, Dubai's Burj Khalifa. Sheikh Khalifa was recently named as one of London's wealthiest landlords, with a wide property empire worth £5.5 billion ($7.1 billion) in England's capital estimated to bring in over £160 million ($205.9 million) in rent each year, according to the Guardian newspaper.
Also Read: Top 10 most valuable companies in the world
3. Qatar's royal family: $335 billion (£253bn)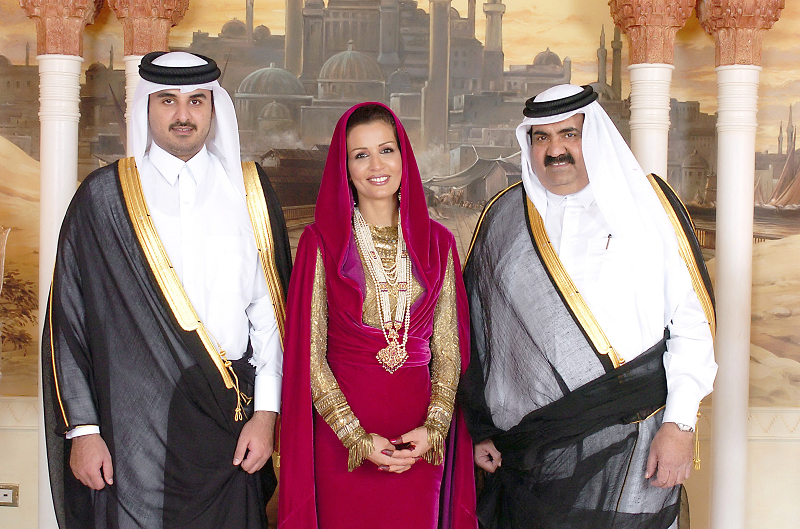 The House of Thani has ruled Qatar since the mid-nineteenth century, and the present monarch, Sheikh Tamim bin Hamad Al Thani, is the world's youngest sovereign at the age of 40. The family is thought to number in the thousands, perhaps 7,000 or 8,000 people.
The Al Thanis had a falling out with their Gulf neighbours in 2017 after allegedly paying al-Qaeda a $1 billion (£647.5 million) ransom for the release of 28 members of a royal hunting group kidnapped in Iraq two years before. The money was paid to the Iraqi government rather than the terrorists, according to Qatar's royal family. In any case, the sum was a drop in the ocean compared to the family's vast fortune, which is estimated to be worth $335 billion (£253 billion).
The fund's assets also include Shard skyscraper (pictured), London's Olympic Village, and Harrods department store, as well as significant stakes in the Empire State Building in New York and well-known companies like Volkswagen, Barclays, and British Airways.
However, its real estate practices have recently come under scrutiny. Qatar's royal family dodged £18.5 million ($25.2 million) in property tax after purchasing two mansions on Cornwall Terrace in central London for £120 million ($163.4 million), according to documents disclosed in the Pandora Papers. Despite the lack of evidence that the evasion was illegal, the Crown Estate, which owns the freehold of the houses, has announced it will investigate.
2. Kuwait's royal family: $360 billion (£280bn)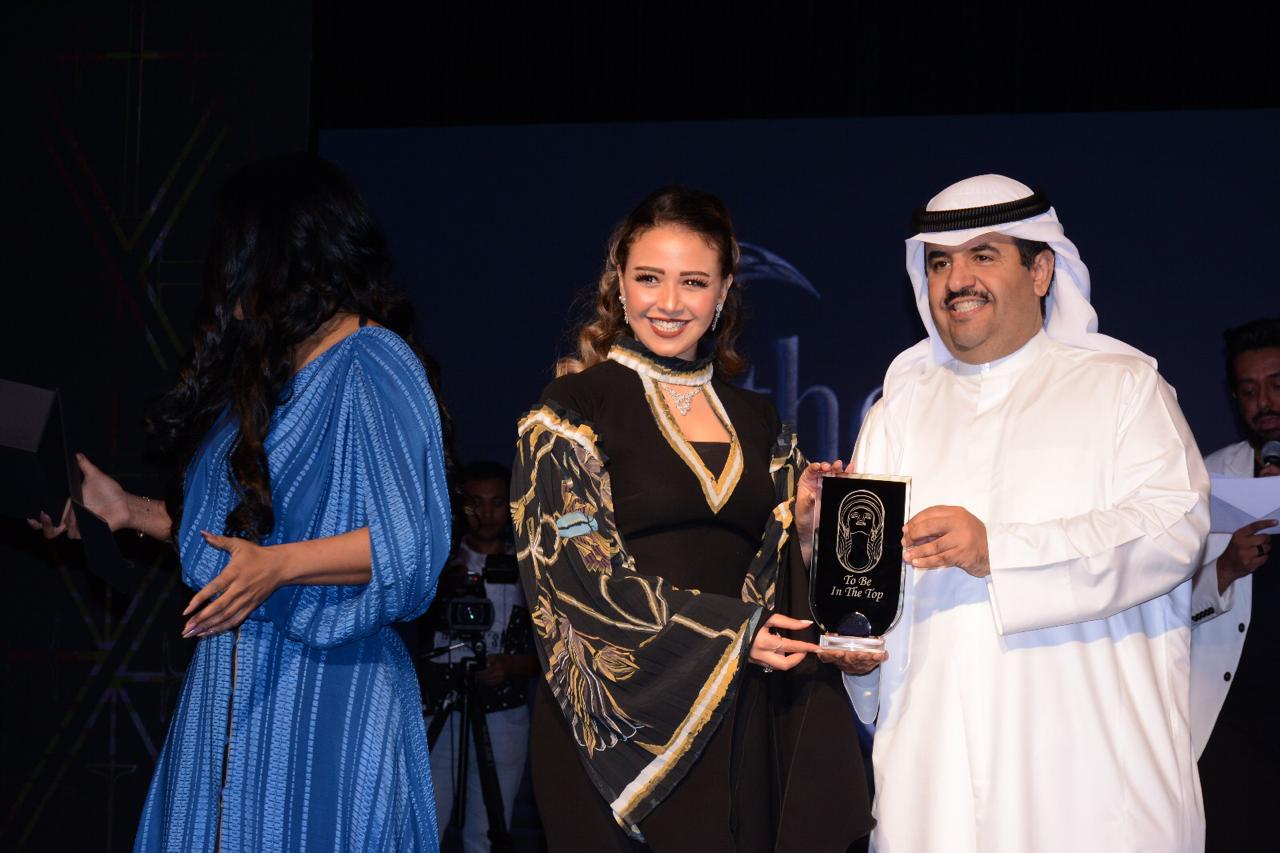 The Al Sabah family is the ruling family of Kuwait. Sheikh Sabah IV Ahmad Al-Jaber Al-Sabah, the current emir, has ruled the Middle Eastern kingdom since 1752. The family is said to have over 1,000 members in all.
The family's net worth is difficult to estimate, although a 1991 Time magazine article valued it at $90 billion (£47.4 billion). Much of the wealth is reported to be invested in US stocks and shares, which have risen in value dramatically in recent years.
Experts estimate that the Kuwaiti royal family's fortune has doubled since the early 1990s, with a number of $360 billion (£280 billion) being frequently mentioned. Even this figure could be modest, given the family is said to own large shares in most of the big blue-chip corporations in the United States.
1. Saudi Arabia's royal family: $1.4 trillion (£1.1tn)
The House of Saud is the world's wealthiest royal family, with a net value of $1.4 trillion (£1.1 trillion). This incredible fortune is shared among the family's 15,000 or so members.
Since 1744, the House of Saud has ruled the country that bears its name. The present King Salman has been on the throne since 2015, and the monarch and his family control much of the country's wealth. With a fortune of $18 billion (£12.9 billion), he is regarded to be the family's wealthiest member.
Prince Alwaleed bin Talal, who was jailed by the Saudi government in 2017 on corruption accusations, is the family's second wealthiest man, with an estimated net worth of $13.4 billion (£9.6 billion), according to the Bloomberg Billionaires Index.
Alwaleed's fortune plummeted in late 2018, with his stake in the Kingdom Holding Company reportedly falling by 70% in value since 2014. Following several months in detention, the prince was released in January 2018.
He is said to have paid a settlement amount to the authorities to secure his release, with sources estimating it to be as high as $6 billion (£4.36 billion). He called the scenario a "mistake" and said a settlement price was "not necessarily" required.