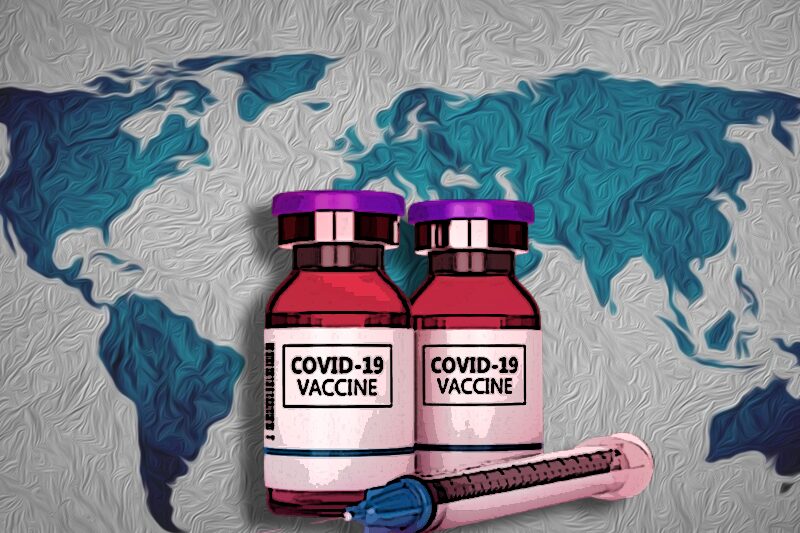 Russia China Israel Busy Themselves With Vaccine Geopolitics
Russia China Israel Busy Themselves With Vaccine Geopolitics
As the Covid19 pandemic has redefined the way the world is  going to function in the future, so has it found a way into the minds of the richer nations to negotiate favorable political deals, in return of life saving vaccine.
The less privileged nations are not producing their own vaccine. They are dependent on the fewer rich nations that have developed their own. This includes Russia, China, India, UAE, and US. Out of these, the ones that are arm twisting include Russia, China and Israel too.
It is strange that these nations can make that assertion even in the midst of the fact that there are some other western nations that are still holding on to their supplies in order their own population can be inoculated first.
Meanwhile, the US is the only country that has decided to share its supplies with India, which is seeing its worst second Covid-19 phase. Many nations that already have preexisting trade relations might find it easy to help each other, without any political gains over it.
Israel has been the smartest to have quickly and efficiently vaccinated its lot, without having developed a vaccine on its own.  It had surplus to distribute but it decided to use it as a political clout strategy over smaller nations. It did not offer the doses to Palestine.
Related Posts
Europe on its part sent a letter of warning and later a court order stopping export of the Pfizer developed vaccine, until its own domestic demand for the 27 bloc of nations was really met. Similarly, US and Canada have withheld any export.
But China and Russia are shamelessly entering into 'vaccine diplomacy'. So, it's no more gas or oil that is ruling the roost but Covid-19 vaccine doses. The availability of doses is now being linked to policy concessions and favorable geopolitical reconfigurations. The trend started in the beginning of the year itself. The thought of using the vaccine of this purpose, might have been the larger strategy to develop affordable vaccine in the first place. It is worth noting that the Chinese candidate Sinopharm, Sinovac and the Russian Sputnik V provides less than 70percent coverage against the virus and its variants.
In February itself, Russia brokered the release of an Israeli citizen held in Syria in exchange for Israel financing Sputnik V vaccines to be sent to Syria. Russia has similarly supplied vaccines to Central and Eastern European countries, drawing them closer to its orbit.
China, while declaring its vaccines 'good for global use' has been sending them for free in over 100 countries. But it has also set preconditions to Paraguay over its position with Taiwan and also brokered a deal with Brazil to open its 5G market to Huawei in return for the vaccine. In some cases, it has been undercutting the Pfizer shipments to countries, through bribing the locals too.
India has come to the rescue of some less fortunate nations. But it has not demanded anything in return. It came to the rescue of Taiwan too, pushing back China from exploiting the small island that has been trying to establish its sovereignty. As of now Europe, UK or the US are not looking at leveraging any geopolitical advantage of the vaccine. Humanity seems to be ruling the roost here.