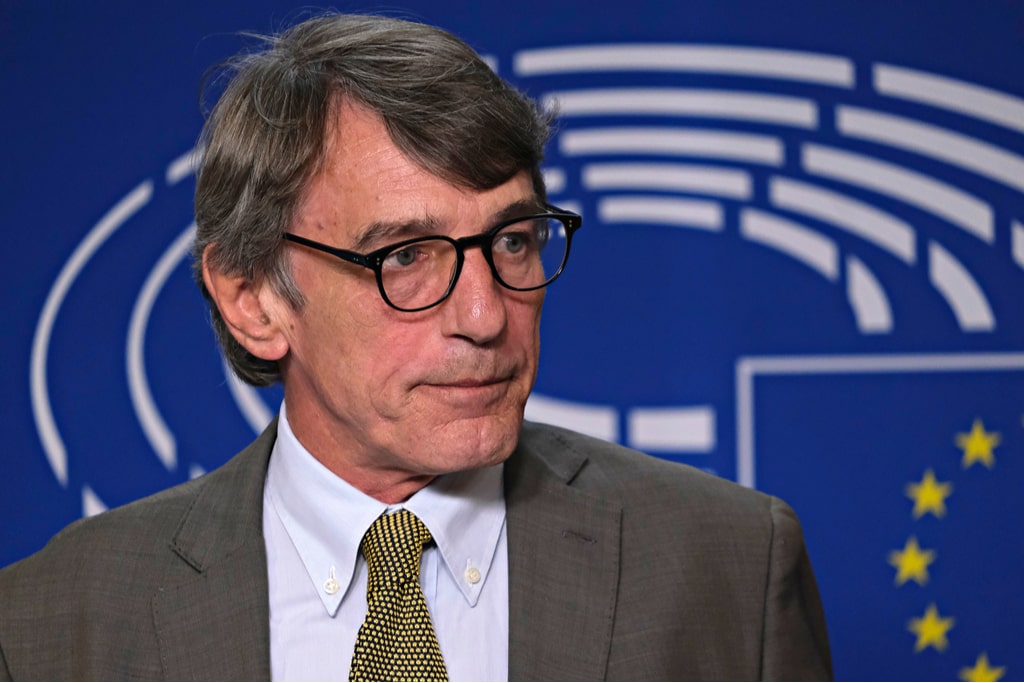 Relations of EU and Russia deteriorate further
Relations of EU and Russia deteriorate further
The European Union (EU) has blamed Russia for seeking confrontation after the latter sanctioned senior officials in Brussels and European Parliament's president in a retaliatory move.
In a joint statement released by Ursula von der Leyen, David Sassoli, and Charles Michel, the heads of the European Commission, parliament, and the council said Moscow's action had been "groundless".
The three leaders said the 27-member-state bloc was ready to take further action against Russia in the recent phase of the steady deterioration of relations. 
"We, in the strongest possible words, condemn today's decision of the Russian authorities to sanction eight EU nationals from entering the Russian territory," said the EU leaders in a statement. 
"This decision is a striking demonstration of how the Russian Federation chooses to confront with the EU instead of redressing the negative course of our bilateral relations. The EU possesses the right to take appropriate measures to respond to the Russian authorities' decision."
"This action is not acceptable as it lacks legal justifications, and is entirely groundless. It targets the EU directly, not the individuals concerned alone".
Related Posts
The EU's response to the imprisonment of leader Alexei Navalny has been widely criticized for its lack of bite.
Russia, on Friday, blacklisted eight officials from EU countries, barring them from entering its premises in retaliation for sanctions on Russian citizens by the bloc.
Russia's external affairs ministry named those included in the ban were Vera Jourova, the president of the European Parliament; vice-president for values and transparency European Commission David Sassoli and Jacques Maire who is the French delegation's member at the Council of Europe's Parliamentary Assembly.
"The EU keeps on pursuing its policy of unilateral, illegitimate restrictive measures against Russian organizations and citizens," the ministry said in a statement.
It alleged the bloc of "deliberately" undermining Russia's independent domestic and foreign policy.