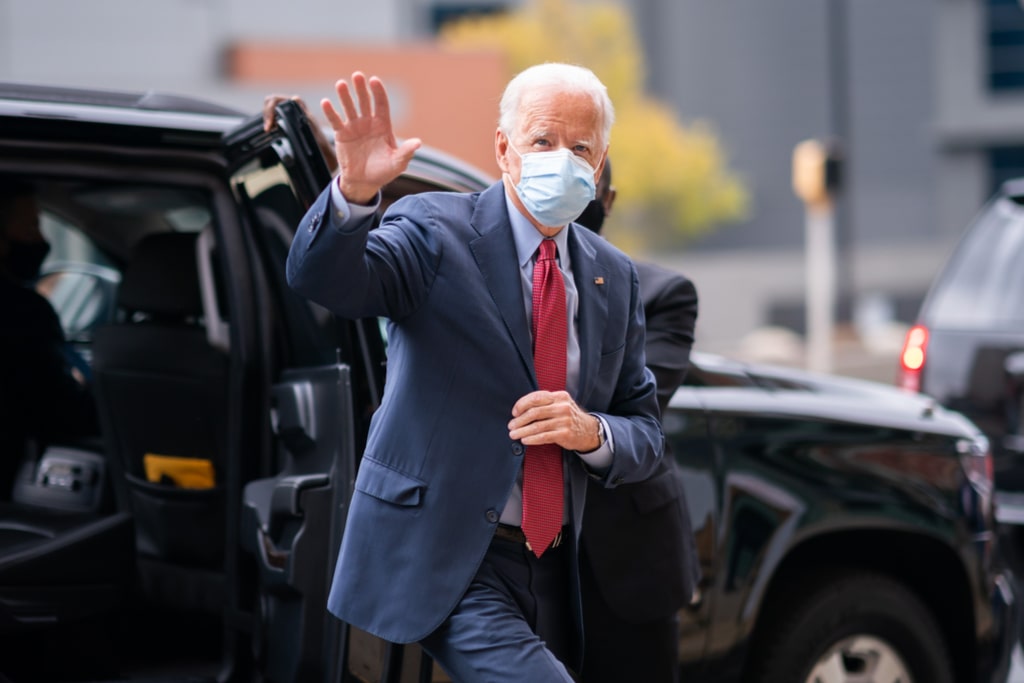 Full blown pandemic, calls to return to normalcy: confusion over masks protocol ignites political faceoff in US
Full blown pandemic, calls to return to normalcy: confusion over masks protocol ignites political faceoff in US
Biden administration had glorious 100 days since taking up the Oval Office. US was back on track fighting off the Covid-19 pandemic, successful vaccination program, fulfilling of campaign promises, to name a few are accomplishments of new government under leadership of President Joe Biden. Amid the successful vaccination program across US and steady decline in positivity rate are rising calls for return to normal. The limbo between returning back to normal and blown out pandemic is aggravated by the confusion around public health guidelines. One of those is fresh rules and guidelines around wearing masks.
Centre for Disease Control (CDC) had released new guidelines and advisories last week that stated fully vaccinated individuals don't require to wear mask outdoors like walking, cycling. That was a huge development for the country that was not too long ago battling the massive surge of Covid-19 cases. But President Biden continues to adorn a mask outdoors, attracting questions and criticism from opposition. Top White House Adviser Anita Dunn supported Biden's choice of continuing with mask outdoors on Sunday. She labeled the choice as an extra precaution for President and that it was a "matter of habit".
Related Posts
Republican National Committee has taken this opportunity to slam Biden and his administration of "breaking" guidelines issued by the CDC and that they have single-handedly tarnished image of many people, including conservatives and GOP members who refuse to wear mask. This can also be viewed as attempt by Republicans to dent image of Biden and his administration's positive approval ratings. The issue has rapidly transcribed into one of the most culturally flamed up topics of verbal war between left and right wing talk show hosts. Many Republicans are also labeling Biden and Democrats as being 'too politically correct' and that they are abusing their powers to invade freedom of American people.
Biden administration has always bolstered 'mask mandate' and called it a 'patriotic duty' of every American, something that former President Donald Trump did not. The calls by White House under Biden to wear masks and follow all protocols are backed by scientists, experts and science. Make no mistake, the pandemic is still in full blown proportion across nations and with constantly emerging new strains, it is always a possibility that there might be a new surge in US as well. Smartness is to not jump off the wagon yet and be prepared for the worst.