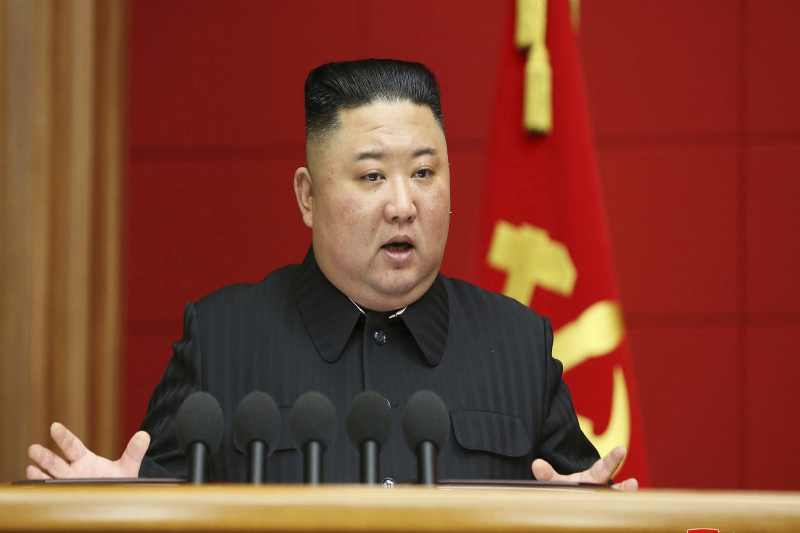 north korea likely to reopen borders for covid 19 vaccine
North Korea likely to reopen borders for COVID-19 vaccine
North Korea is set to receive 1.7 million doses of COVID-19 vaccines from the COVAX Facility 
Even as North Korea has been claiming that it has successfully tackled the COVID-19 pandemic, the country is all set to receive approximately 1.7 million doses of Coronavirus vaccine in the first half of the year. As per reports, North Korea is expected to reopen its border to allow the entry of the COVID-19 vaccine doses through the COVAX Facility initiative.
As part of the joint initiative of the World Health Organization (WHO) and vaccine alliance Gavi, North Korea will be receiving a total of 1,704,000 doses of the AstraZeneca COVID-19 vaccine. Reportedly, the first supply of COVID-19 vaccines will be enough to vaccinate only 850,000 people, which is approximately 3.3% of the total 25 million North Korean population. 
In the aftermath of the COVID-19 outbreak in the world last year, North Korea suspended its flight and rail services in January 2020 with the aim of preventing the spread of the virus in the country. It has been more than a year since  Pyongyang decimated its engagement with the outside world as the entry of people from other countries is still banned. Amid travel restrictions, a significant number of diplomats and aid workers have left North Korea the country in the wake of strict measures aimed at curbing the virus transmission. In view of these travel restrictions, there is no clarity on the delivery and distribution of the vaccines in North Korea. 
The North Korean administration has been maintaining that no COVID-19 cases have been reported in the country. Last year, a senior North Korean health minister had said that the country will reopen its borders only when it can establish a way to "diagnose and cure" COVID-19. Taking note of the impact of the pandemic crisis on the under-developed healthcare infrastructure of the country, North Koreas is at an increased risk of getting infected. Significantly, it is crucial to ensure equitable delivery and distribution of vaccines and related medical supplies to North Korea as part of the post-pandemic recovery.
Related Posts
Over the past year, the government under Supreme leader Kim Jong Un has been carrying out intensive testing and lockdown measures in cities like Pyongyang, Kaesong, and Nampo to tackle the virus. Contrary to its claims, experts have revealed that the country is facing troubles in containing the virus spread and increasing positive cases. 
"It is unreasonable to say that there is no coronavirus case in North Korea," said Park Won-gon, a professor of international relations at Handong Global University in South Korea.