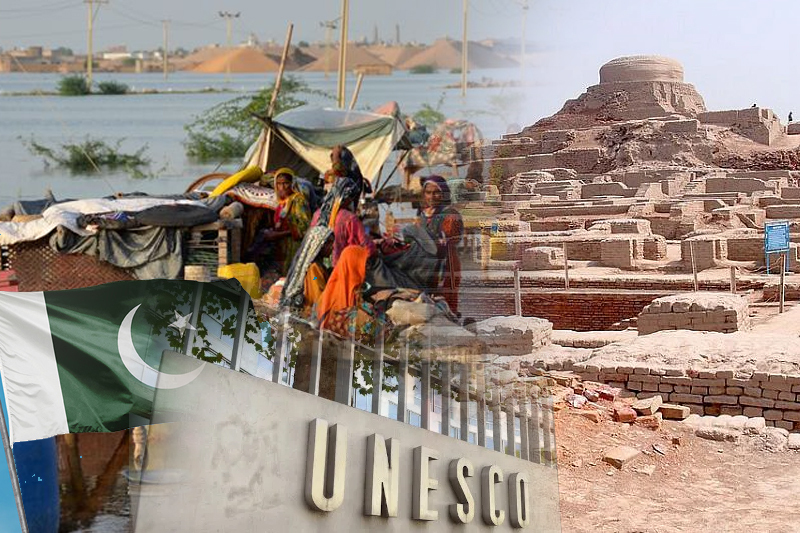 moenjodaro the pakistans unesco site damages in severe flooding
Moenjodaro, the Pakistan's UNESCO site damages in severe flooding
Moenjodaro (also styled as Mohenjo-daro), a UNESCO World Heritage site located in the Indus River Valley situated 508 kilometers (316 miles) from Pakistan's capital city of Karachi, was built around 5000 years ago in the Bronze Age. The heritage site has incurred significant damages by catastrophic rains in Pakistan that have pushed the Asian country into one of the worst floods in its history.
"Unfortunately, we witnessed the mass destruction at the site," reads a letter from the Cultural, Tourism, & Antiquities Department of Singh state sent to UNESCO and signed by curator Ihsan Ali Abbasi and architect Naveed Ahmed Sangah. "On humanitarian grounds we gave them shelter in our quarters, parking areas, shops (and) ground floor of the museum," the letter explains adding that the site was being used to provide temporary shelter for people in surrounding areas whose houses were flooded.
Keep Reading
Most of Moenjodaro's structures that were discovered in the 1920s, are above ground and are quite vulnerable to environmental damage. The letter from the site's guardians include image showing collapsed brick walls and layers of mud from floods covering the site. The letter also explains UNESCO regarding some of the immediate actions taken by the site team to mitigate the flood damage, such as bringing in water pumps, repairing brickwork and cleaning drains.
Abbasi and Sangah concluded the letter by asking for 100 million Pakistani rupees ($45 million) from UNESCO to cover the full repairs costs. UNESCO has extended support towards the ask for help by allocating $350,000 from its emergency fund for damaged historic sites in Pakistan as UN Secretary General António Guterres visited the country this week.
In their letter, Abbasi and Sangah also expressed concerns that Moenjodaro site could be added to the UNESCO's list of sites in danger. Sites on this list include Florida's Everglades National Park, which is facing environmental challenges, and the city of Liverpool in England, whose historic city center is at risk from urbanization.