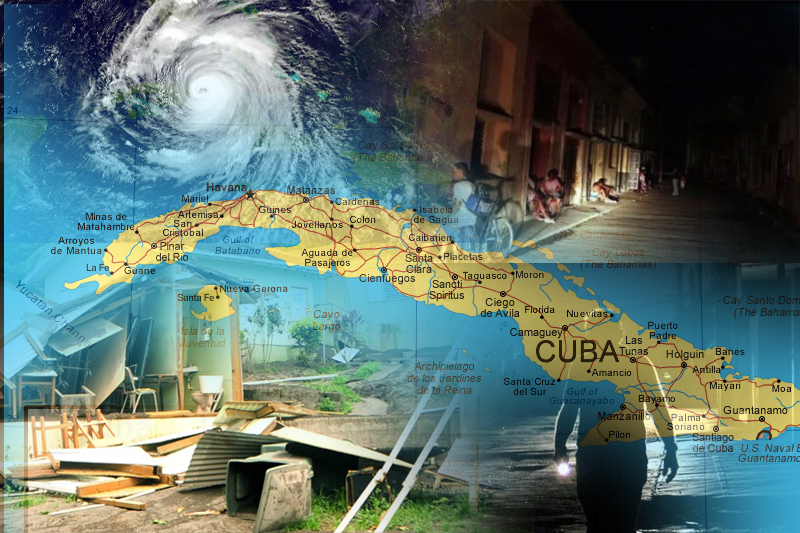 hurricane ian leaves cuba in complete blackout
Hurricane Ian leaves Cuba in complete blackout
Hurricane Ian has led to collapse of Cuba's electricity grid, leaving the entire country without power. US state of Florida is now bracing for the arrival of hurricane Ian, which is expected to be a catastrophic Category 4 storm. On Tuesday, the western part of Cuba was hit by violent winds and flooding led in by the hurricane Ian, affecting infrastructure in the country.
On Cuban state television, the head of the electrical energy authority announced on Tuesday that "an island-wide blackout had occurred as a result of the national electrical system's breakdown, leaving 11 million people in the dark". A Cuban journalist has reported that "100 per cent of the electrical circuits in the country were out of service and that the Antonio Guiteras thermo-electric power plant… could not be synchronized". Located 100 km east of the capital Havana, Antonio Guiteras is Cuba's most crucial energy plant, the shutdown of which means there is currently no electricity generation anywhere across the island.
Keep Reading
The powerful storm is now heading directly for Florida's south-western coast, after hit struck Cuba with winds of 125mph (205km/h). The storm is expected to further intensify in strength as it progresses over the Gulf of Mexico and towards west of Florida's southern tip, before heading toward the Tampa Bay region. Ian is the first major hurricane to hit the United States this year, and the first major hurricane to strike Florida's Tampa area since 1921. Officials have issued a hurricane warning alerting people of catastrophic storm, high winds and flooding. "This is a life-threatening situation," the National Weather Service said. "Persons located within these areas should take all necessary actions to protect life and property from rising waters and the potential for other dangerous conditions."
Meteorologists have warned of flash flooding in the Florida peninsula and Florida Keys as the hurricane Ian approaches. The neighbouring Georgia state has also declared a state of emergency, placing 500 National Guard troops on standby.