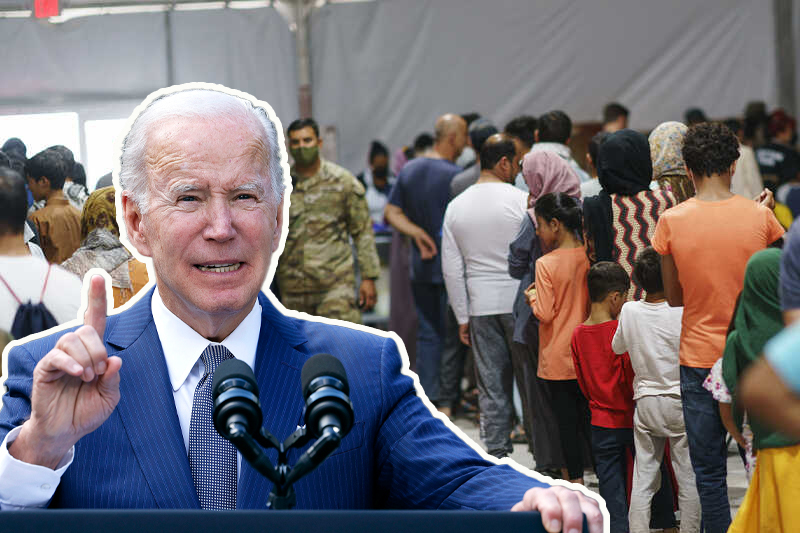 president biden keeps national refugee admission cap at 125000
President Biden keeps national refugee admission cap at 125,000
On Tuesday, President Joe Biden has kept the cap on national refugee admissions at 125,000 for the fiscal year 2023, despite constant pressure from immigration advocates to increase it further in order to make up for the lapse in target last year. Biden administration has been under constant pressure form refugee advocates to "do more to restore the U.S. Refugee Admissions Program". The immigration program, that is now over four decades old, had suffered big blows under the Trump administration, slashing the refugee admissions to US to a record low of 15,000.
After he took the Oval Office, President Biden moved in closer to his campaign promise and quadrupled the number of refugee admissions that were permitted for the remaining of the 2021 budget year. The target of same was then moved to 125,000 for the 2022 budget year, that is now due to end on September 30. But up until now, less than 20,000 refugees have been admitted. This number, however, excludes approximately 180,000 Ukrainians and Afghans who had arrived in the United States through a legal process called "humanitarian parole that got them into the country more quickly than the traditional refugee program but only allows for stays of up to two years".
Keep Reading
"The 125,000 target is justified by humanitarian concerns or is otherwise in the national interest," President Biden stated in his presidential determination. Historically, under both the Republic and Democratic administrations, the average number of refugee admissions has been 95,000.
Earmarking the number from each country or region, President Biden has assigned 5,000 more slots for refugees from Europe and Central Asia for the 2023 budget year. This makes room for people fleeing the Ukraine war. The maximum number of slots, 40,000, is set aside for refugees from Africa, which is followed by 35,000 from South Asia and 15,000 each from East Asia, Europe and Latin America. Secretary of State Antony Blinken said in a statement that "this ambitious target demonstrates that the United States is committed to rebuilding and strengthening the U.S. Refugee Admissions Program" through various means.