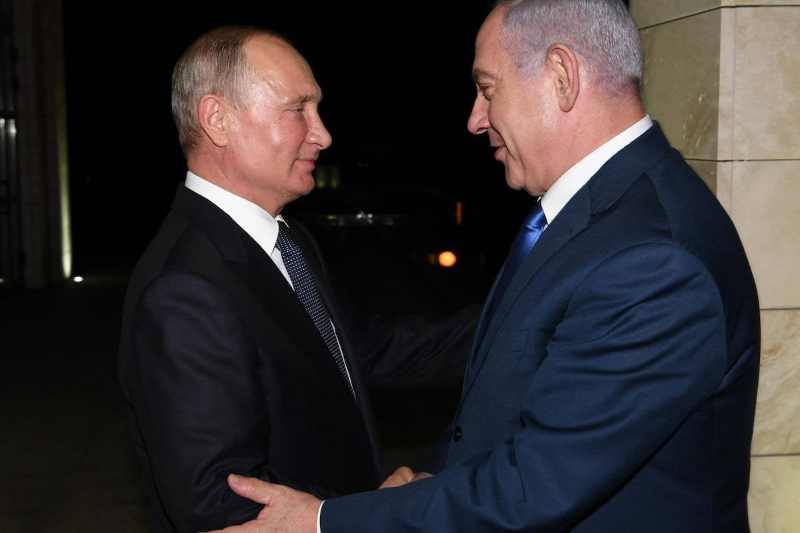 20190912 2 38190341 4753145911
Israel Calls For Secret Agenda Meeting With Moscow About Syria
The Israeli cabinet along with Russia involved in taking Syrian humanitarian efforts seriously, as they called for an urgent 'unscheduled' virtual voting session recently.
The military censor has barred any publication of the details of the meeting as of now. The cabinet was informed only an hour before the unscheduled voting happened about a sensitive security matter.
Russia is roped in as it continues to act as a mediatory between Damascus and Jerusalem. The discrete discussion comes after an alleged Israeli attack on the capital of Syria, Damascus recently. According to the Assad regime, Syria intercepted Israeli missiles. Damascus is home to various military groups including the Syrian regime army, Iranian representation, and other foreign terrorist groups. 
Since the beginning of the civil war in Syria in 2011, Israel has launched several attacks on Iran-backed Hezbollah forces and the Syrian military, claiming it had to do this in retaliation of rockets Syria was firing on Israeli territory from time-to-time from Syria and the Golan Heights.
The recent voting meeting was conducted along with both Netanyahu and Gantz, who ensured that the ministers signed non-disclosure agreements before the start of the meeting. The meeting used secure video conferencing software.
Indeed, political analysts feel that the meeting is shrouded in mystery and intrigue. There has been an unusual amount of discussion between Israel and Russia over the hidden matter, which also saw Gantz and Netanyahu come on a level plain.
While previous discussions with Russia have centered around Israel's interest in IDF aerial activity to root out Iranian military entrenchment, this time, it remains unclear as to the nature of humanitarian assistance that Jerusalem is seeking as of now.  
Related Posts
A few weeks back, discussions were centering around security concerns of the Middle East, especially Syria, between Russia and Gantz. The Russian defense minister Sergei Shoigu's office has confirmed that "both had agreed to continue the dialogue between Russia and Israel to ensure troop safety, and affirmed the importance of taking steps to ease humanitarian conditions on the ground."
There is a rumor emerging that Russia might be helping Israel recover the remains of commanders and soldiers who expired or were lost in action at the Syrian border. But the intention of the meeting continues to be unclear.