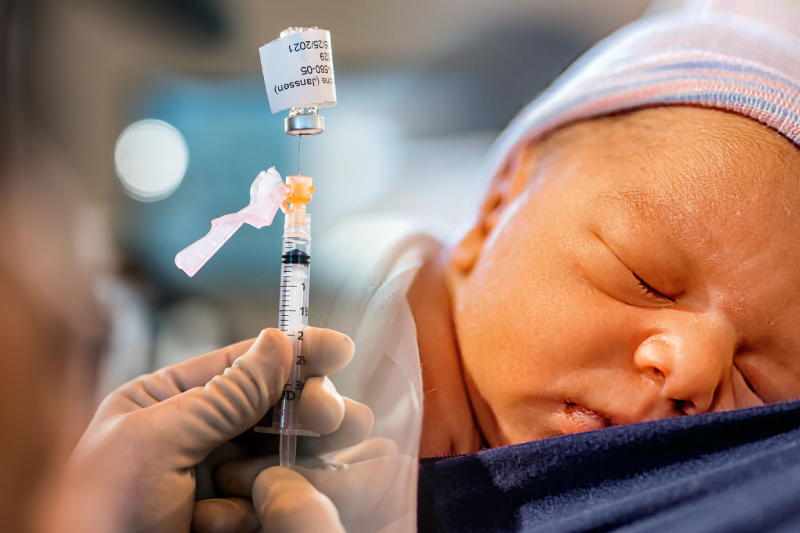 fda authorizes first covid 19 vaccine for children as young as 6 months
FDA authorizes first Covid-19 vaccine for children as young as 6 months
The Moderna and Pfizer/BioNTech Covid-19 vaccines have now been given emergency use authorization (EUA in young children. The US Food and Drug Administration (FDA) has given the authorizations for the vaccines on Friday to include young children and infants as young as 6 months.
However, the roll out of vaccinations can only start after US Centers for Disease Control and Prevention (CDC) gives its vote in favor of the vaccine for the said age group. The vote has been scheduled for Saturday, with CDC Director Dr. Rochelle Walensky having signed off on the recommendation.
The White House has indicated that the vaccination for young children – preschoolers and infants – may begin next week. "Today is a day of huge relief for parents and families across America," President Joe Biden said in a statement. White House COVID-19 coordinator Dr. Ashish Jha said, "At the end of the day, our goal is very clear: We want to get as many kids vaccinated as possible."
Keep Reading
Age limit for each vaccine
Moderna's vaccine against Covid-19 is now authorized to be used in children 6 months through 17 years. Furthermore, Pfizer/BioNTech's Covid-19 vaccine has received authorization for use in children 6 months through 4 years. This means around 17 million kids in the United States under the age of 5 are now eligible to receive Covid-19 vaccines.
"Many parents, caregivers and clinicians have been waiting for a vaccine for younger children and this action will help protect those down to 6 months of age. As we have seen with older age groups, we expect that the vaccines for younger children will provide protection from the most severe outcomes of COVID-19, such as hospitalization and death," FDA Commissioner Dr. Robert M. Califf said in a news release. "Those trusted with the care of children can have confidence in the safety and effectiveness of these COVID-19 vaccines and can be assured that the agency was thorough in its evaluation of the data."
Dr. Peter Marks, director of the FDA's Center for Biologics Evaluation and Research said, "It is a bit of a milestone to bring down the age range for these vaccines as we work through this."