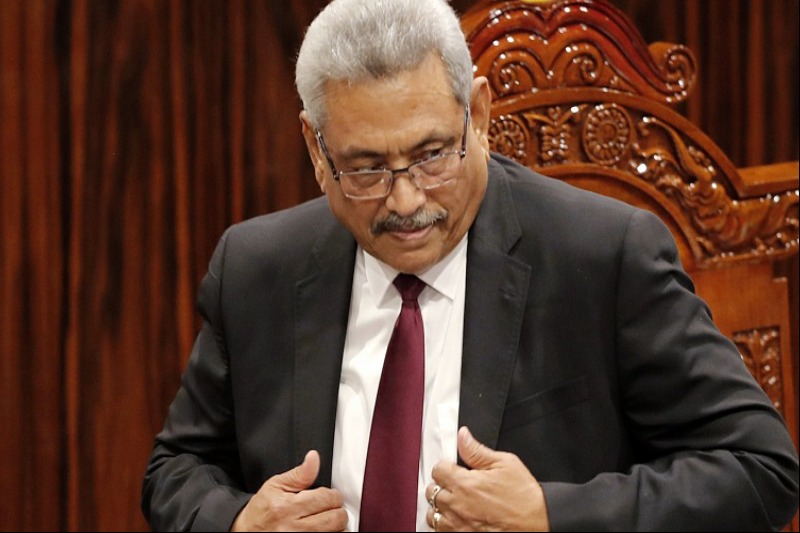 ex president rajapaksa must appear in court on august 1
Ex-President Rajapaksa must appear in court on August 1
The former president of Sri Lanka, Gotabaya Rajapaksa, has been given a notice by the Supreme Court of Sri Lanka, which orders him to appear in court on August 1 for a petition that links him with the current economic crisis in the country.
The notification was given on Wednesday (July 27), according to a Supreme Court official who declined to be named and told CNA that it was related to at least one of the petitions filed against politicians and civil workers, saying that they are responsible for the economic catastrophe.
One of the people responding is Mr. Rajapaksa, who was forced to flee the country aboard a military plane earlier this month in the midst of widespread demonstrations demanding that he quit.
He is currently present in Singapore, where a 14-day extension to the validity of his short-term stay pass has been given to him (STVP). As a result of the extension, according to CNA, he is permitted to remain in the nation up to August 11th.
The former president of Sri Lanka left the nation on July 13, following months of major protests that blamed his government for the greatest economic crisis the country has faced since it gained its independence in 1948.
Related Posts
The escalating cost of living in Sri Lanka, which is being driven by rising inflation and a shortage of foreign cash, has been a growing source of stress and anxiety for the country's population.
After falling behind on its debt interest payments in May, the nation is now considered to be technically in default. The country's diminishing reserves of foreign money have rendered the economy ineffective, hampered imports, and caused shortages of food, gasoline, and other necessities.
Mr. Rajapaksa handed in the resignation letter he had written while he was in Singapore. Former Prime Minister Ranil Wickremesinghe, who was chosen by parliamentarians the previous week, has since taken over his responsibilities.
The tension that was there in the streets has decreased after Mr. Rajapaksa tendered his resignation. On the other hand, if he decides to return, there is the possibility that another wave of demonstrations would spread across the island nation.
Bandula Gunawardena, the minister of media and the spokesperson for the Cabinet, stated during a news conference on Tuesday, "I was informed that he will return to the country."
"If he comes back and if it is required, the authorities will take the appropriate precautions to ensure nothing bad occurs to the former president," the statement read. "If he comes back."
According to the statement made by the spokesperson, Mr. Rajapaksa is not "hiding" in Singapore.