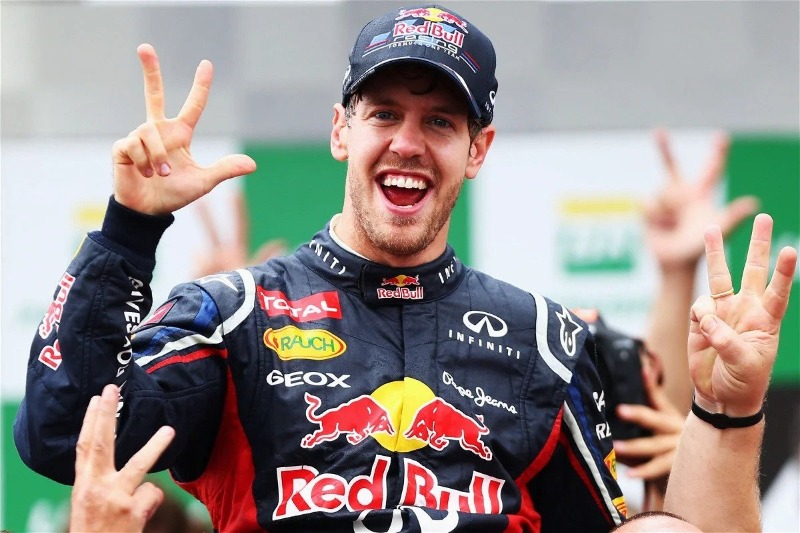 f1 champion vettel declares retirement claims his goals have changed
F1 Champion Vettel declares retirement, claims his goals have changed
Sebastian Vettel, a four-time world champion, stated on Thursday, July 28, that he would be retiring from Formula One at the end of the season. He explained that his priorities had shifted and that he wanted to concentrate more on his family and hobbies outside of the sport.
The German driver, who is now 35 years old and competes for the Aston Martin team, won his championships with Red Bull from 2010 to 2013, and he also raced for Ferrari for six seasons.
He made the news in advance of the 13th round of the season, which will be the Hungarian Grand Prix this coming weekend. This will be the last race before the break in August.
A video statement detailing his reasons for leaving Formula One was posted on a brand new Instagram page that he built. In the announcement, he added, "I therefore announce my retirement from Formula One by the conclusion of the 2022 season."
"I'm really into this sport. Since I can remember, it has always played an important role in my life. However, despite some aspects of my life returning to normal, other aspects of it remain chaotic. My identity has never been solely that of a race car driver."
Related Posts
"In addition to racing, I have built a family, and I adore being with them," she said. "Outside of Formula One, I have developed interests in various areas," he explained.
Vettel, who has become more outspoken on a variety of issues ranging from the environment to the rights of LGBTQ+ people, stated that his personal life and Formula One were coming into growing conflict with each other.
"My goals have shifted from winning races and fighting for championships to seeing my children grow, passing on my values, helping them up when they fall, listening to them when they need me, not having to say goodbye, and, most importantly, being able to learn from them and let them inspire me," he said. "My goals have shifted from winning races and fighting for championships to seeing my children grow."
"I have the impression that we are living in very important times, and the way in which we each mold the years to come will define the course of our lives."
"Because it's my passion, it comes with certain drawbacks that I've become accustomed to hating."
In May, Vettel stated that the effects of climate change had caused him to reevaluate his career as a racing driver.
When asked back then whether his stance on the environment and global warming made him a hypocrite, he admitted that it did, given that he participated in a "gas-guzzling" sport while playing for a team that was sponsored by the Saudi oil giant Aramco.
When I asked him about it, he replied, "I'm not a saint, and there are things I ask myself every day."