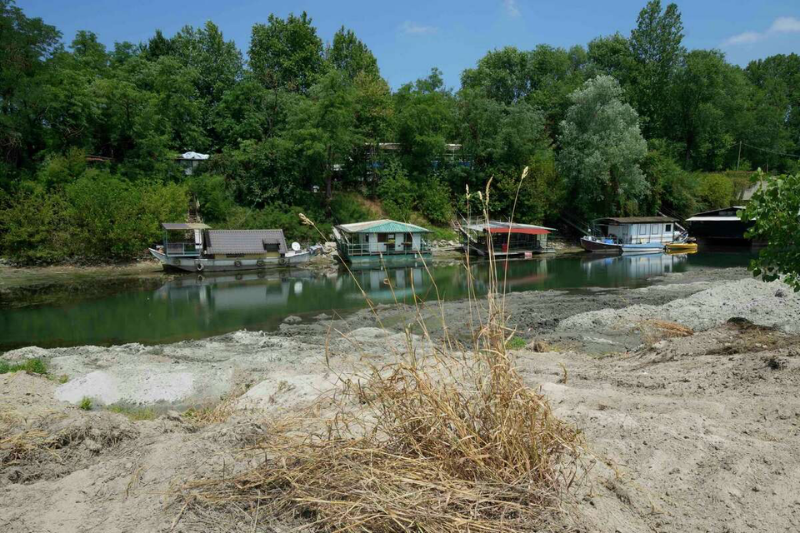 European Union warns of droughts and fires ahead
European Union warns of droughts and fires ahead
Due to the intensifying effects of climate change, the European Union's executive warns that the continent is in for one of its most difficult years ever in terms of dealing with natural disasters such as droughts and wildfires.
As a result of climate change, the executive branch of the European Union issued a warning on Thursday that the continent is in for one of its most challenging years in terms of the frequency and severity of natural catastrophes such as droughts and wildfires.
EU Commissioner Maroš Šefčovič told parliamentarians on Thursday, as abnormally dry weather battered many Mediterranean nations, "the present drought in Europe could become the worst ever."
"Fires ravaging huge swaths of the countryside only acerbate the climate crisis," he added.
In addition to that, he also mentioned that the "statistics show that since 2017, we have the most intense, intense forest fires ever seen in Europe. And that we, unfortunately, expect the 2022 forest fire season could follow this trend."
Related Posts
Several member states, including Greece and Italy, have been experiencing prolonged drought conditions, and a heat wave that began one month ago spread all the way up to northern Germany. It raised widespread anxieties across Europe that there may be further natural disasters for the remainder of the summer.
Šefčovič stated that the European Union is already providing financing for the deployment of around 200 firefighters from across the bloc to Greece in order to combat the fires.
These conditions were linked to the tragedy that occurred on Sunday when a large section of the Marmolada glacier broke off and collapsed onto hikers. Italy is in the middle of an early summer heat wave, paired with the worst drought in northern Italy in 70 years.
The current death toll stands at nine, while five hikers who were in the area at the time are still missing and presumed dead.
According to Šefčovič, "the tragic event in Marmolada is just the latest example of disasters linked to warmer temperatures and, as a result, to climate change."