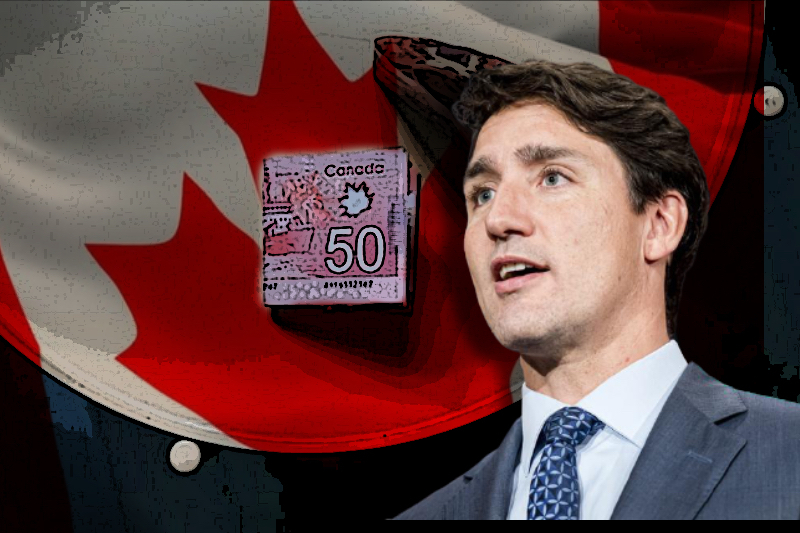 Canada To Introduce Universal Basic Income Programme
Canada To Introduce Universal Basic Income Programme
Canada is now looking at nodding to the universal basic income programme. Currently, Trudeau government is already paying 2,000 Canadian dollars per four-week period to those rendered unemployed or underemployed during the Covid-19 pandemic.
The new wave of pandemic has already thrown havoc on the Canadian economy. So, the Universal Basic Income (UBI) Programme should be a good move just before the budget is presented yesterday.
This is the first budget during the second term of the Liberal Party government led by Prime Minister Justin Trudeau since coming to power after the October 2019 federal elections.
The budget is a crucial one owning to the fact that it is going to be first time that It will be presented by deputy prime minister Chrystia Freeland. She assumed charge of the finance portfolio following the resignation of her predecessor Bill Morneau last year.
The budget is primarily going to focus on communities at risk like the indigenous people. A resolution to support them was passed by 77 percent members of the Liberal Party had supported the UBI in April in the national convention.
Related Posts
The New Democratic Party convention also adopted a similar motion earlier this month. The scheme is suppose to help those in need to get a sense of security. Groups are also lobbying for a version of UBI given the current conditions of uncertainty caused by the coronavirus crisis. The Ottawa-based Basic Income Network has argued for"architecture" for those in the 18 to 64 age bracket to "be put in place as soon as possible in order that everyone in Canada can contribute to, and benefit from, a healthier new normal".
The Canadian government does not seem to have the budgets. This has become evident from the fact that Trudeau's government has already run a deficit of nearly 382 billion Canadian dollars by late March, according to an estimate by Parliamentary Budget Officer Yves Giroux.