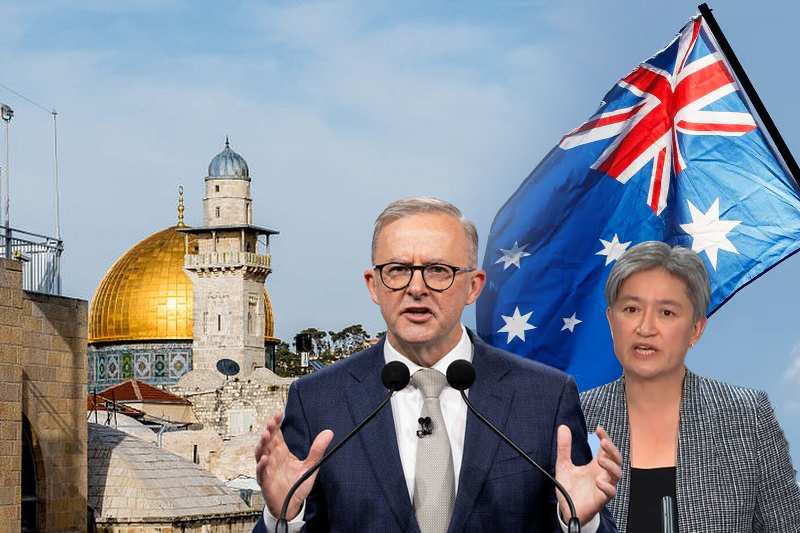 australia does not recognize jerusalem as israel capital anymore
Australia does not recognize Jerusalem as Israel capital anymore
Australia has reversed the decision by previous government of recognizing West Jerusalem as the capital of Israel. "The center-left Labor Party government Cabinet agreed to again recognize Tel Aviv as the capital and reaffirmed that Jerusalem's status must be resolved in peace negotiations between Israel and the Palestinians," Australian Foreign Minister Penny Wong said.  
Former conservative Prime Minister of Australia Scott Morrison had formally recognized West Jerusalem as capital of Israel in December 2018. However, the Australian embassy has remained in Tel Aviv. The change by Morrison government had followed a decision by then U.S. President Donald Trump to shift the U.S. Embassy from Tel Aviv to Jerusalem. But the current United States President Joe Biden has kept the embassy in Jerusalem as Washington has stepped back from its mediation between the Israelis and Palestinians, that at a time was intense. Wong has described the decision by former government led by Morrison as "out of step internationally and a cynical play to win a byelection in a Sydney locale with a large Jewish population".
Keep Reading
Australia, with this decision by Albanese government has reiterated its commitment to a "two party" solution to the ongoing conflict between Israelis and Palestinians. Wong added that "we will not support an approach that undermines this prospect".
Nasser Mashni, who is the vice president of the human rights group Australia Palestine Advocacy Network, has expressed her gratitude and has thanked the Australian government led by Prime Minister Anthony Albanese for "differentiating itself from the dangerous political posturing of the previous government."
"This reversal brings Australia back into the international consensus — Australia must not pre-empt the final status of Jerusalem," Mashni said in a statement. "Israel asserts that the entire city is exclusively theirs, denying Palestinian connection to their ancient spiritual, cultural and economic capital," Mashni added.