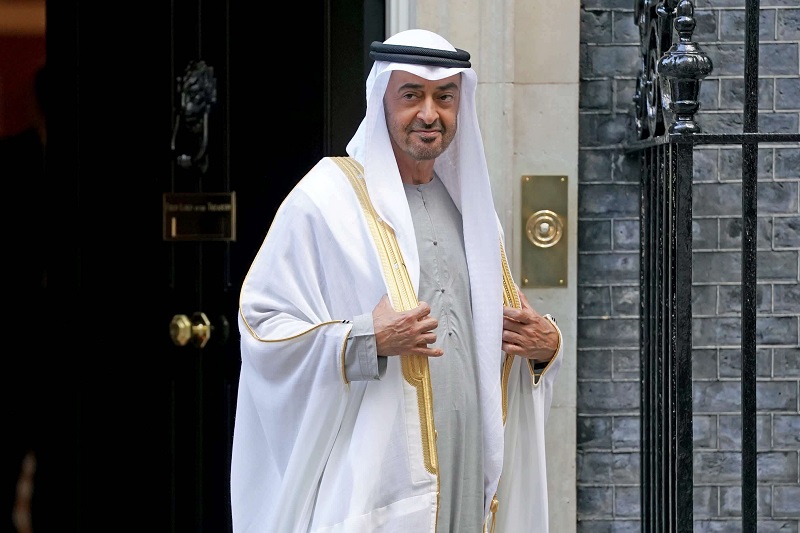 uae president mbz provides 25 million in aid for the east jerusalem hospital
UAE President MBZ provides $25 million in aid for the East Jerusalem hospital
The president of the United Arab Emirates (UAE), His Highness Sheikh Mohamed bin Zayed Al Nahyan, has provided US$25 million to Al Makassed Hospital, a Palestinian Arab hospital of the Makassed Islamic Charitable Society, in East Jerusalem, with the aim to expands its medical supplies services for Palestinian people.
This is part of the UAE's ongoing efforts to support Palestinian healthcare institutions in East Jerusalem for the well-being of the Palestinian people.
Emirates News Agency WAM announced this news on Twitter. Subsequently, Mohamed bin Zayed Al Nahyan-Jerusalem started trending on Twitter.
The Al Makassed hospital
The Al Makassed hospital, established in 1968, is one of six hospitals in the East Jerusalem Hospitals Network. It has 250 beds, which plays a key role in providing healthcare to the Palestinian people in Jerusalem, West Bank, and Gaza Strip.
The hospital offers a full range of services, including cardiology, general and speciality surgery, MRI, CT, CT angiography, endocrinology, pulmonology, orthopaedics, pediatric medicine, neurology, and comprehensive healthcare services. It also serves as a teaching hospital and a research facility. The hospital also runs specialised, including Neurophysiology (EMU/EMG), Cytogenetic Laboratory and Molecular Genetics Laboratory, Metabolic Laboratory, and Sleep Lab. It is situated on Mount of Olives in East Jerusalem.
Also Read: UAE: Gender Balance and the Federal Authority for Identity and Citizenship
Earlier, Sheikh Abdullah bin Zayed Al Nahyan, the UAE Minister of Foreign Affairs and International Cooperation, said that the UAE remains committed to supporting the Palestinian community in East Jerusalem, including efforts to provide support through United Nations agencies. Israel's occupation of the Palestinian territories has been classified as a violation of international law by the United Nations.
The UAE has been vocal about the incidents taking place in Jerusalem and Al-Aqsa Mosque. Earlier, Reem bint Ibrahim Al-Hashemy, minister of state for international cooperation, summoned Amir Hayek, Israel's ambassador to the UAE, to protest against attacks on civilians in East Jerusalem. She also demanded to establish an independent Palestinian state, with East Jerusalem as its capital.