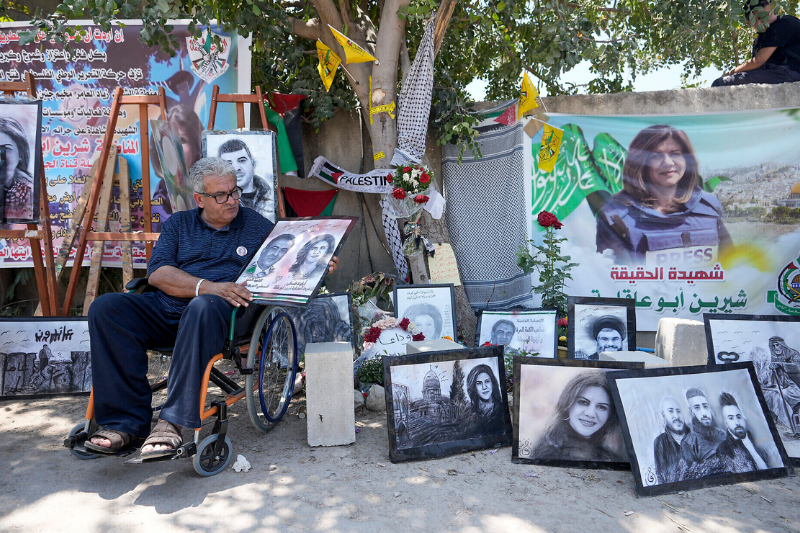 Gunshot killed journalist most likely Israelis
Gunshot killed journalist most likely Israelis
According to U.S. officials, Israeli gunfire is likely to have killed Al Jazeera journalist Shireen Abu Akleh, although there is "no reason to believe" that the shooting was intentional.
The State Department's spokesman Ned Price issued a statement saying the findings came after what the U.S. claimed were inconclusive analyses of the bullet fragment retrieved from Abu Akleh's body by independent ballistics experts under U.S. inspection.
Price stated that the "ballistic experts determined the bullet was badly damaged, which prevented a clear conclusion" regarding the question of who was responsible for the homicide.
Related Posts
On May 11, Abu Akleh, a veteran correspondent and a U.S. and Palestinian citizen, was slain while covering an Israeli military raid in the Jenin refugee camp in the occupied West Bank. Israeli troops killed her, according to Palestinian eyewitnesses, including her crew, and there were no militants in the area, they said.
According to the military, the bullet was inspected by Israeli forensic experts at an Israeli laboratory while it was in the custody of U.S. officials.
It is unclear if the bullet that killed her was shot by an Israeli army or a Palestinian militant, according to Israel, which claims that only a forensic examination of the shell can determine its origin. However, the Israeli military claims a soldier may have accidentally shot her during a firefight with a militant, despite its insistence that she was purposefully targeted.
This probe has been ordered to be continued "using all available means" by Army Chief of Staff Lt. Gen. Aviv Kohavi. According to the statement, there was no mention of a criminal inquiry being launched until the operational probe was complete.
Within hours of Abu Akleh's killing, the Palestinian Authority and Al Jazeera accused Israeli forces of purposefully targeting her.
Using information from Israeli and Palestinian investigations, Price said that U.S. security authorities "concluded that gunfire from IDF positions was likely responsible for the killing of Shireen Abu Akleh."
There is no evidence that this was an intentional act but rather the product of unfortunate circumstances during an Israeli-led military operation against Palestinian Islamic Jihad factions, Price added.