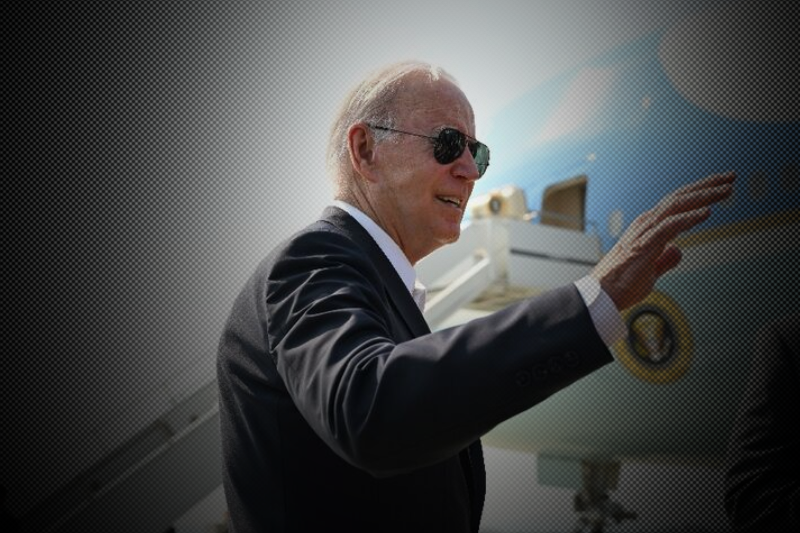 bidens tightrope walk in west bank and saudi arabia critical for his presidency
Biden's "tightrope walk" in West Bank and Saudi Arabia: critical for his Presidency
United States President Joe Biden is treading on a "tightrope walk" with all eyes on his meetings, as he heads to West Bank on Friday as part of his Middle East trip. The visit is critical of Biden's presidency and real litmus test of his administration's foreign policy. On Friday, President Biden is travelling to West Bank where he will meet President Mahmoud Abbas of Palestine Authority, before he leaves for Saudi Arabia as the final leg of his Middle East trip.
Visit to West Bank
Biden's visit to West Bank and meeting with the Palestine Authority head comes as he continues to advocate for a "two-state solution" to conflict between Israel and Palestine. But Biden added, during his visit to Israel as he met Prime Minister Yair Lapid, that this arrangement might not materialize in "near term".
President Biden is scheduled to have series of meetings in West Bank and East Jerusalem with announcement of many fundings to help Palestinians. "The President is expected to announce on Friday morning an additional $201 million for the UN Relief and Works Agency for Palestine Refugees to support Palestinian refugees in the West Bank, Gaza, Jordan, Lebanon and Syria," according to the White House.
It is also expected that Biden would announce Israel's commitment to work with Palestinians for speeding up implementation of 4G network in Gaza and West Bank. "It has been a priority for President Biden to rebuild ties with the Palestinians that were severed by the previous administration," a US official said.
Biden's visit to Saudi Arabia
This has been a particular thorn to Biden's Middle East trip ever since the office announced his visit to country that he once called a "pariah" for murder of Jamal Khashoggi. Though Biden has said that human rights would be a topic on agenda during his KSA visit, he remains short of assuring to bring up the murder of Khashoggi directly with leaders of Saudi Arabia.
Trip comes as global prices of oil continue to rise due to Russia's war on Ukraine. But President Biden's office has dismissed that Saudi Arabia being a key producer of oil is a motivating fact of this trip. The officials have said that Biden will engage with Saudi leaders over energy security issues. "I think the conversation is really focused on, given current market conditions, how do we see things? How do we see the next six months, and how can we keep markets balanced in a way that contribute to continued economic growth? So that's the common focus of ours, with not just the Saudis, but other producers," the official said.
This cannot be denied that Biden's visit to Middle East at a time when regional issues like pandemic, abortion rights and gun laws remain bleeding issues. And this brings the whole trip of Biden under microscopic scrutiny.