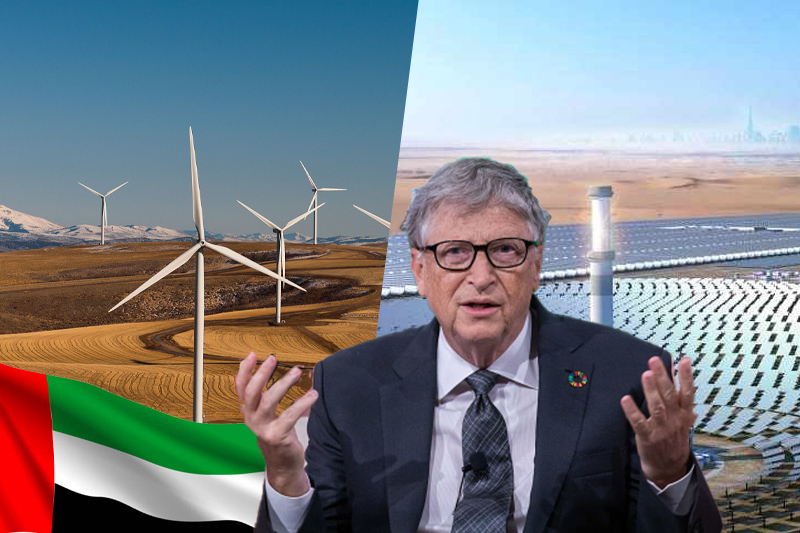 abu dhabi sustainability summit bill gates to join in uae climate change experts
Abu Dhabi Sustainability Summit: Bill Gates to join in UAE climate change experts
United Arab Emirates is once again the centre of global climate goal as the capital Abu Dhabi hosts the high profile Sustainability Summit towards a greener future. The event on Thursday is going to be joined in by philanthropist Bill Gates and United States environment envoy John Kerry who will join the UAE climate change experts towards the common goal.
The Abu Dhabi event is highlighted by a panel of climate change experts including US environment envoy John Kerry, Sheikha Shamma bint Sultan, founder and chief executive of the Alliances for Global Sustainability, and Mohamed Jameel Al Ramahi, chief executive of Masdar who will deliver a key message highlighting how the Emirates is embracing a sustainable greener future. Sheikha Shamma, the granddaughter of the late President Sheikh Khalifa, has been recently honoured in Washington for her remarkable work to fight climate change.
Bill Gates has backed the vision that Middle East needs to be "part of the solution" to the climate change challenges currently being faced by the world. The Microsoft co-founder has specifically praised the UAE for its astounding and ambitious work towards achieving the net zero emissions goal by 2050. He has highlighted the significant progress made on the Barakah Nuclear Energy Plant.
Keep Reading
Mr. Gates has stressed on the UAE's key role in the fight against global climate change in a video address that was broadcast at the Countdown to Cop27 event held at the Jumeirah at Saadiyat Island Resort in Abu Dhabi on Thursday. "This is how we achieve our goals here by … investing in new approaches; looking at hydrogen pathways … ahead of the Cop28 [in the UAE]," said Mr. Gates, the founder of Breakthrough Energy, which aims to bolster innovation in sustainable energy to slash greenhouse gases.
Lauding the consistent efforts by UAE towards its climate goals, Mr. Bill Gates underlined that the Emirates was "very forward looking" in its ambitions. "The nuclear reactors at the Barakah power plant that are operational and pumping electricity into the grid are examples of how the country is managing the transition thoughtfully," he said.
The UN Climate Change Conference 2022, Cop27, will be held in Sharm El Sheikh, Egypt, from November 6 to 18. The UAE will be hosting the Cop28 summit in 2023 at Expo City Dubai. "The UAE will apply its experience as a trusted global convener to ensure Cop28 UAE reflects the voices of all relevant stakeholders to achieve global consensus for practical climate progress," said Sheikh Abdullah bin Zayed, who is Chairman of the Cop28 Higher Committee. Topics on the agenda for Cop27 in November include efforts to mitigate climate change, to adapt to climate impacts, the need for increased climate finance, and clarity on loss and damage caused by environmental factors.