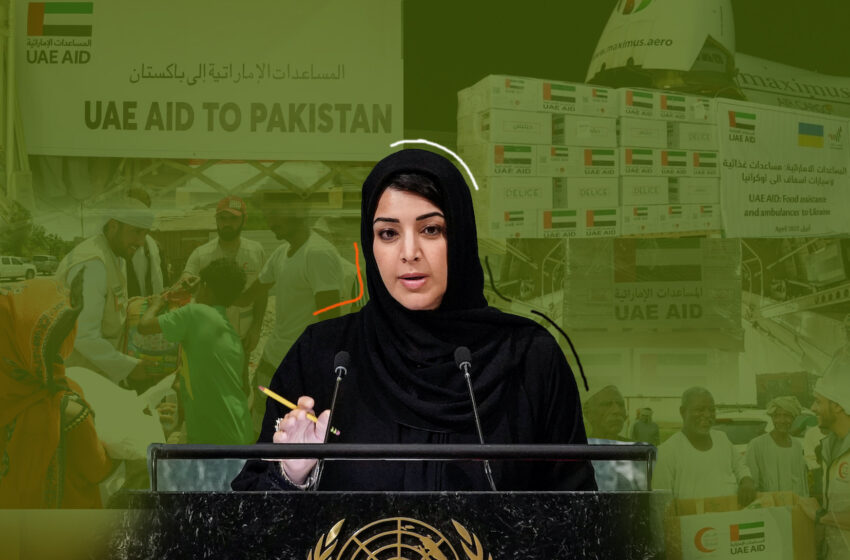 reem al hashimy at unga uae to continue being beacon of hope for people during crises and disasters
Reem Al Hashimy at UNGA: UAE to continue being beacon of hope for people during crises and disasters
Reiterating the commitment of the United Arab Emirates and values ingrained within the country's people and leadership, UAE Minister of State for International Cooperation Reem Al Hashimy addressed the 77th session of United Nations General Assembly in New York and highlighted that the country would continue to be the beacon of hope and support to all the people across world during times of disasters and crises.
Reem bint Ibrahim Al Hashimy, affirmed that the UAE will continue to follow the path of empathy and humanity at all levels to support people affected by crises and disasters, irrespective of ethnicity, geography, religion, culture and politics. She said in her speech addressing UNGA that "the events of the past period emphasized the need to respect international law, especially the Charter of the United Nations, and to be applied consistently and without double standards or selectiveness, as an indispensable basis for ensuring a stable and secure international order, based on Respect for the sovereignty, independence, unity and territorial integrity of states."
She added, "In this context, we renew our demand to end Iran's occupation of the three Emirati islands: Tunb al-Kubra, Tunb al-Sughra and Abu Musa, over which history and international law prove the sovereignty of my country. We will never stop claiming our legitimate right to these islands, either through direct negotiation or the International Court of Justice." She further continued, "We affirm our firm position calling for the establishment of an independent Palestinian state on the borders of June 4, 1967, with East Jerusalem as its capital, in accordance with agreed international references."
Keep Reading
Ms. Al Hashimy stressed that UAE's focus is on peace and partnerships to resolve all issues, reiterating Emirates' principle of peaceful co-existence. "At the precipice of a new era for the world order, the UAE has chosen [to embrace] peace, recovery and prosperity within an international system that is supported by an open and robust network of partnerships," she said.
"We will launch new pathways for co-operation in fields of economics, sustainable development, advanced technology, and scientific research," Ms. Al Hashimy said. "This is the underlying premise that guides my country's foreign policy, governs our bilateral and multilateral engagements, and inspires our membership throughout our Security Council term."
Ms. Al Hashimy also in her address to the UNGA stressed on importance and criticality of taking leap towards green energy and tackle climate crisis with all our might. "We must take advantage of available opportunities to create practical, rational and deliberate solutions for the climate crisis, including during the 27th session of the Conference of the Parties to the UN Framework Convention on Climate Change [Cop27] to be held in the Arab republic of Egypt next November," she said.