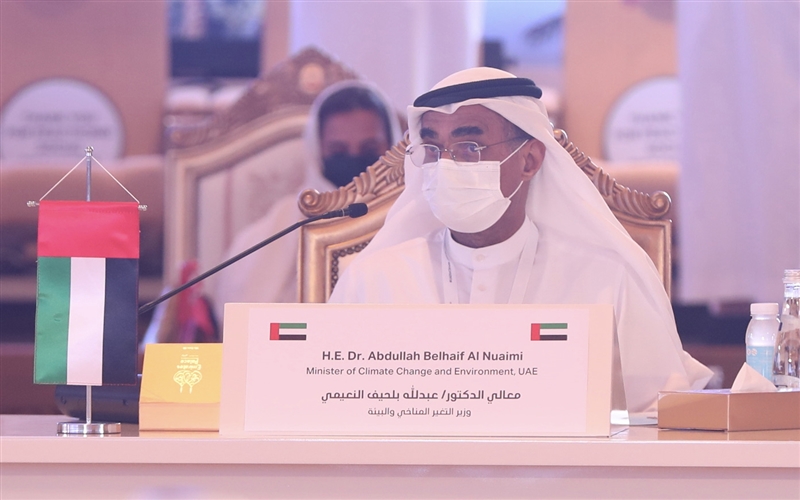 the uaes efforts in the field of climate
The UAE's efforts in the field of climate
Recently, the United Arab Emirates (UAE) agreed to invest around $163 billion (nearly Dh600 billion) in clean energy in order to achieve climate neutrality.
An Engineer from the UAE, Fahad Al Hammadi, praised the UAE for establishing its global position in the clean energy sector. He announced that the UAE would invest Dh600 billion in clean energy.
The Ministry of Energy and Infrastructure of the UAE has also said that energy and climate are the top priorities for the country.
The UAE is the first country in the Middle East & North Africa (MENA) region that aims to achieve climate neutrality. Al Hammadi has also praised the UAE for investing in renewable projects across more than 40 developed and developing countries.
Keep Reading
In recent years, the UAE made great efforts to reduce pollution and preserve the environment. The UAE led major initiatives to achieve climate neutrality like the Agricultural Innovation Initiative. The UAE with the help of the United States established the Agriculture Innovation Mission for Climate (AIM for Climate) in order to boost investment in climate-smart agricultural innovation.
The two countries also signed a partnership to catalyse $100 billion of investments in clean energy projects in order to provide assistance for commercially and environmentally sustainable energy projects in developing countries.
In recent years, the UAE also established the "Energy Strategy 2050'. The UAE aims to increase the contribution of clean energy in total energy usage from 25 per cent to 50 per cent by 2050. The UAE also aims to increase the consumption efficiency of all users by 40 per cent. Another objective of the UAE's Energy Strategy 2050 is to reduce the carbon footprint by 70 per cent and save AED 700 billion.
In September this year, the UAE announced the establishment of the UAE Independent Climate Change Accelerators (UICCA) in order to boost efforts to mitigate climate change.
The UAE is also scheduled to launch the 28th UN Climate Change Conference (COP28) in 2023. The event will talk about Climate Change and Environment.