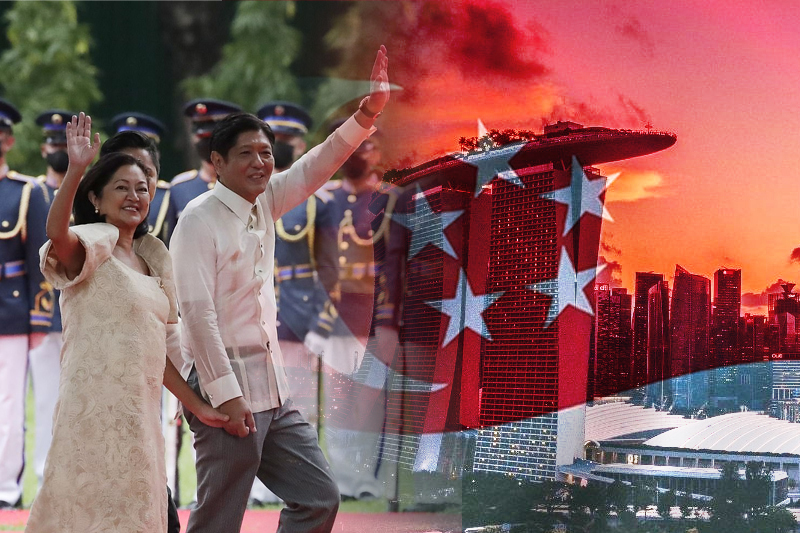 philippine president marcos jr and his wife to
Singapore will name an orchid after Philippine President Marcos Jr. and his wife
In response to an invitation extended by President Halimah Yacob of Singapore, Philippine President Ferdinand Marcos Jr. will pay a state visit to Singapore on Tuesday (September 6) and Wednesday (September 7).
According to the announcement made by Singapore's Ministry of Foreign Affairs (MFA) on Monday, Mr. Marcos will be accompanied on his trip by his wife, First Lady Louise Araneta-Marcos, as well as senior officials and members of the Cabinet.
This is Mr. Marcos' first visit to Singapore in his capacity as a head of state. Rodrigo Duterte, who served as president of the Philippines from 2016 to 2018, was the most recent Philippine leader to travel to Singapore.
During their trip, the President of the United States and his wife will be honored with the naming of a brand-new orchid hybrid that will be known as the Dendrobium Ferdinand Louise Marcos.
They will be given a formal greeting at the Istana, where they will also pay a visit to Mdm Halimah, who will put on a state meal in their honor.
In addition, Prime Minister Lee Hsien Loong is planning to call Philippine President Rodrigo Duterte and treat him to breakfast.
Keep Reading
According to a press statement issued by the Ministry of Foreign Affairs, Mr. Marcos and Mr. Lee will jointly witness the exchange of bilateral agreements that will further deepen collaboration in numerous sectors, including the fight against terrorism and the protection of personal data.
In the early morning hours of today, President Marcos met with the President of Indonesia, Joko Widodo, in Jakarta as part of a state visit aimed at strengthening defense, trade, and other links between the two neighboring countries. This is Mr. Marcos's very first journey outside of the country in his capacity as President.
Mr. Marcos, who is also known by his nickname Bongbong, won the presidential election in May and assumed office on June 30, following Mr. Duterte. Mr. Marcos is also known by his moniker Bongbong.
Mdm Halimah extended an invitation to Mr. Marcos Jr. to visit Singapore in the letter that she sent to him in May to congratulate him on his election victory.
In the letter that was dated May 14, she stated, "Singapore and the Philippines share a warm and long standing relationship, anchored by strong economic cooperation and solid people-to-people relationships." She said this in the letter.
In a separate letter at the time, Mr. Lee stated that Mr. Marcos' victory demonstrated the strong support from the people of the Philippines in his leadership and vision for the country.
Additionally, in his letter, the Prime Minister of Singapore noted the "deep and enduring" relationships that exist between Singapore and the Philippines in a variety of spheres, such as labor, commerce, and defense.
In addition, he stated, "I look forward to continuing our close partnership for the benefit of our nations, peoples, and the region."