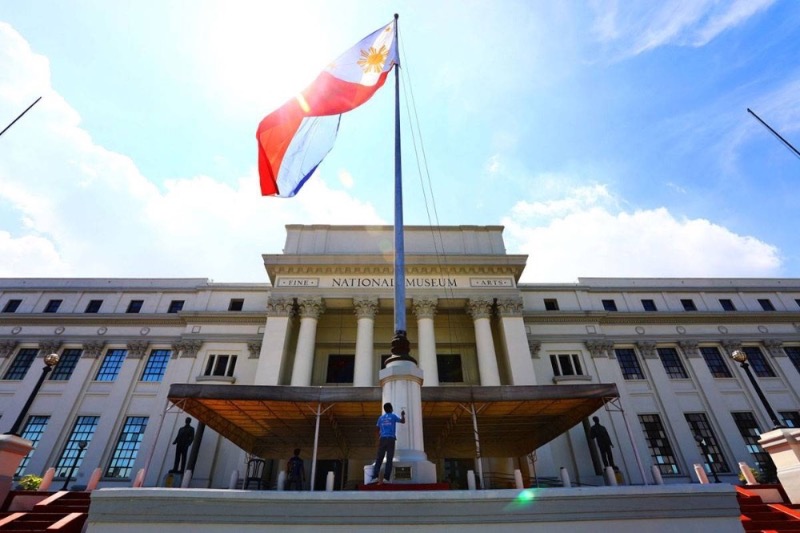 Marcos Jr. sworn in as the 17th President of the Philippines
Marcos Jr. sworn in as the 17th President of the Philippines
On Thursday, President Ferdinand Romualdez "Bongbong" Marcos Jr. took the oath of office necessary to become the 17th President of the Republic of the Philippines. The ceremony occurred at the National Museum of the Philippines in the City of Manila. Chief Justice Alexander Gesmundo presided over the proceedings (June 30, 2022). Marcos made the pledge to unity and progress while he was in power.
He was sworn in by Supreme Court Justice Alexander Gesmundo, son of former President Ferdinand Edralin Marcos Sr., in Manila's National Museum.
Marcos declared in his inaugural speech that he would do everything in his power to serve and protect Filipinos everywhere.
"This is a historic moment for us all," he said. "You picked me to be your servant to enable changes to benefit all. I fully understand the gravity of the responsibility that you have put on my shoulders. I do not take it lightly, but I am ready for the task," he added.
A "very solemn and simple" inauguration was the choice of Marcos, who wore a barong influenced by Rayadillo designs by multi-awarded designer Pepito Albert.
Liza Araneta-Marcos, the first lady of the Philippines, and their three boys, Sandro, Simon, and Vincent, attended the inauguration.
Additionally, Imelda Marcos and her daughters Imee and Irene Marcos were in attendance, as well as Vice President Sara Duterte, former Presidents Gloria Macapagal-Arroyo and Joseph Estrada; and current President Rodrigo Duterte.
Related Posts
The President-elect must take the oath of office at noon on June 30 to begin his six-year term as the country's new leader, as mandated by the 1987 Constitution.
Malacañang Palace hosted a farewell reception for outgoing president Rodrigo Duterte before Marcos was inaugurated.
A traditional Vin d'honneur for foreign dignitaries, diplomatic corps members, and other invited visitors will follow Marcos' inauguration ceremony.
At Malacañang Palace, he will also administer the oath of office to his Cabinet Secretaries in a mass ceremony. There are plans for an official supper as well.
There will also be a "People's Concert" on Thursday night as part of Marcos' thanksgiving activities.
The Philharmonic Orchestra and Cecile Licad, a world-renowned violinist, were selected by Marcos to participate in the show.
In the May 9 national and local elections, Marcos received 31,629,783 votes or 58.77 percent of the ballots cast.