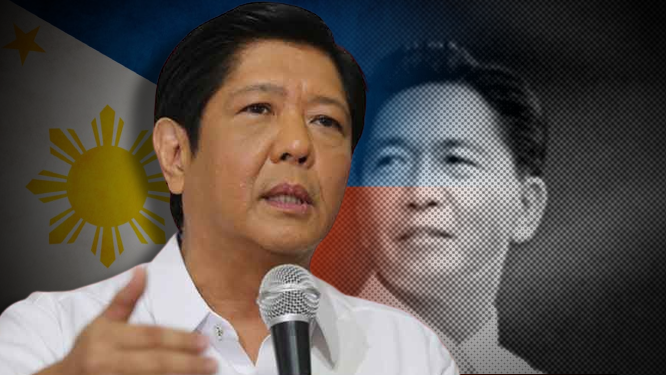 macros junior brings hope of growth to philippines as new president
Macros Junior Brings Hope Of Growth To Philippines As New President
Philippines sees a comeback of the Marcos legacy as the former dictator Marcos' son celebrates a landslide victory in the presidential elections recently. Ferdinand Marcos Jr. (Bongbong) is a former senator and considered a namesake son of former dictatorial leader.
His comeback has been after a long hiatus by the family from active politics. Marcos Jr. has avoided topics related to his family's legacy, including efforts by the government to recover billions of dollars of ill-gotten wealth allegedly amassed by his family. Instead, he made national unity his main message.
Also Read: Top 10 Most Beautiful Korean Actresses You Need To Know About
His father was defeated in the 1986 "People Power" pro-democracy revolt and it has taken 35 years for the legacy to come back to politics. Known as Bongbong Marcos Jr. had more than 30.8 million votes in the unofficial results with more than 97% of the votes tabulated as of Tuesday afternoon. His nearest challenger, Vice President Leni Robredo, a champion of human rights, had 14.7 million votes in Monday's election, and boxing great Manny Pacquiao appeared to have the third highest total with 3.5 million.
One would wonder over the sudden comeback of the family after being off for literally three decades. The Marcos family's revival, analysts said, is partly driven by the public frustration over lingering poverty and inequality, as well as the lack of political reforms under the administrations that came after the People Power revolution.
Also Read: Top 7 Facts About ASEAN That Everyone Should Know
Strangely, many social media posts are pro the original Macros leader of Philippines people. A massive social media drive shows a fan following, that is vehemently denying atrocities during his father's military rule and painted the Marcos era as one of prosperity and prestige has appealed to voters who were not born yet during the dictatorship. Marcos' candidacy also received a major boost from its alliance with Davao Mayor Sara Duterte, the daughter of outgoing but still popular President Rodrigo Duterte.