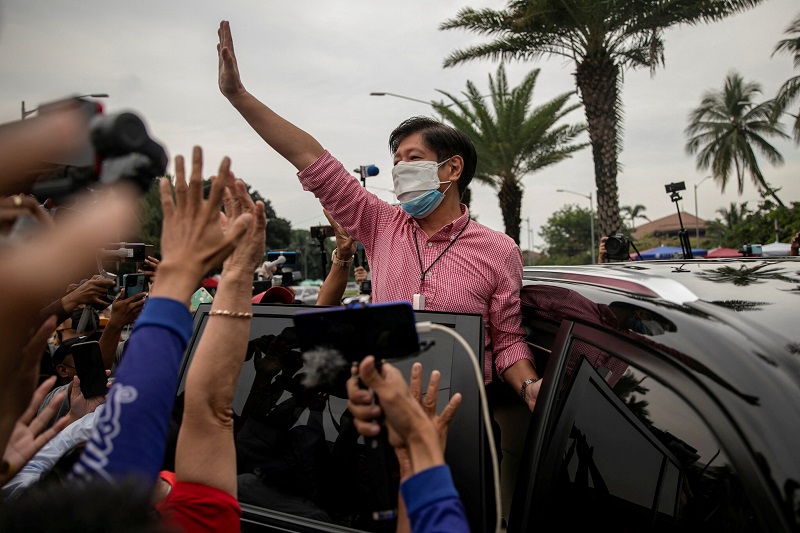 marcos jr allowed to run in philippine poll
Marcos Jr. allowed to run in Philippine poll
Philippine – The Philippines election commission dismissed Monday a petition that asked to deprive Ferdinand Marcos Jr of running in May's presidential race.
The petition argued that Ferdinand was not eligible to run for becoming president because of a past tax conviction. The petitioners accused him of misrepresenting his eligibility due to the three-decade-old tax conviction, arguing that Ferdinand should face a lifetime election ban.
However, the commission ruled that there were no grounds to end Ferdinand's candidacy.
According to media reports, the Commission on Elections (COMELEC) judges argued that the petition lacked merit.
"There seems no intention on the part of the respondent to hide qualifications for public office to deceive the electorate," their ruling said.
Ferdinand Marcos Jr is the son of late dictator Ferdinand Marcos.
Related Posts
The aggrieved petitioners announced to file a review in an upper court with a full bench of judges.
In a statement, Ferdinand's spokesman Vic Rodriguez said, "We thank the Commission on Elections for endorsing the law and the right of Marcos to get into the presidential race. He is free of all allegations of discrimination and harassment."
It is pertinent to mention that the case is one of more than six petitions seeking to disqualify Ferdinand Marcos Jr from being a part of the election. His father, Ferdinand Marcos, fled to Hawaii after being overthrown in the revolution of 1986. Marcos died in exile a few months later.
According to political commentators, Ferdinand has built a successful career as a politician regardless of his family's reputation. He has been successful at the regional and national levels. As per pre-election polls, the potential candidate is currently ahead of his competitors in a crowded election field. The other candidates include many political heavyweights, mainly the current Vice President Leni Robredo and champion boxer Manny Pacquaio.
The current president, Rodrigo Duterte, cannot compete again because Philippine presidents can serve for only one six-year term.