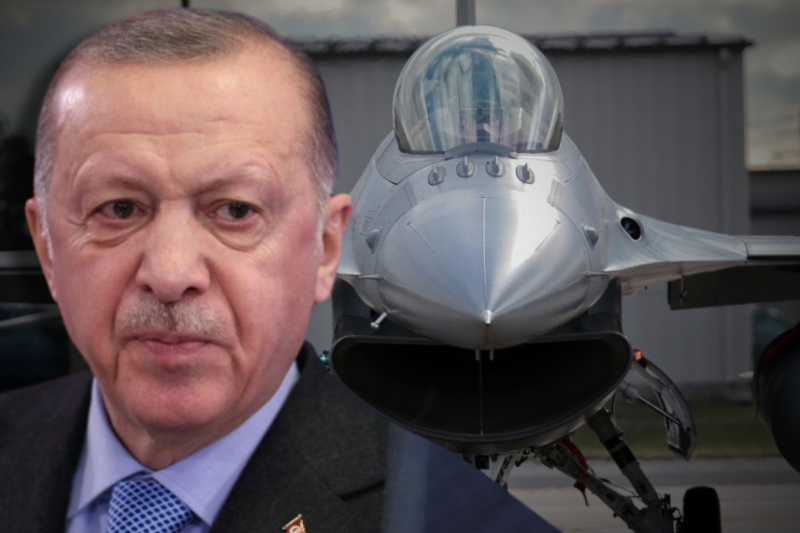 what has erdogan gained after clearing way for sweden and finland to join nato
What has Erdogan gained after clearing way for Sweden and Finland to join NATO?
Turkey, after much negotiations and meetings, has finally agreed to withdraw its veto for the Nordic countries, Finland and Sweden to join NATO alliance. But what did Turkish President Recep Tayyip Erdogan actually gain after agreeing to step aside?
Support to curb Kurdish terrorism
It was a win-win agreement. While the Nordic countries get to join NATO finally, Erdogan gets their support for tackling the Kurdish terrorism in the region. And that's not all! The Turkish president has immediately started to reap the rewards for lifting the block as the Biden administration said it is backing the potential sale of F-16 fighter jets to Turkey.
Speaking at Wednesday's briefing call, Celeste Wallander – the assistant secretary for defence for international security affairs at the Pentagon – told the reporters that "strong Turkish defence capabilities would reinforce NATO's defences."
Agreement between Turkey and US
Biden and Erdogan met at the NATO summit in Madrid. This was a day after last minute agreement between Turkey, Finland and Sweden was stamped under which the two Nordic countries have assured Turkey to take steps on controlling support for Kurdish terrorism in their nations. This was the number 1 condition put forward by Turkey in order to lift its blockade for Sweden and Finland from joining NATO.
Biden 'rewarded' the move by Turkey by authorizing his administration to confirm that "they were willing to help in the modernization of the Turkish air force". The US president also thanked his Turkish counterpart for his role in "trying to broker an UN-endorsed agreement in which stockpiles of Ukrainian grain could leave the Black Sea ports".
Discussing the Turkish air force's modernization, Wallander said, "The United States supports Turkey's modernization of its fighter fleet because that is a contribution to NATO security and therefore American security … These plans are in the works. And they need to be worked through our contracting processes."
F-16 fighters
Turkey had made a request to US in October to buy 40 Lockheed Martin-made F-16 fighters and about 80 modernization kits for its current warplanes. Though the Biden administration has signaled the sale, the final say would be of Congress.