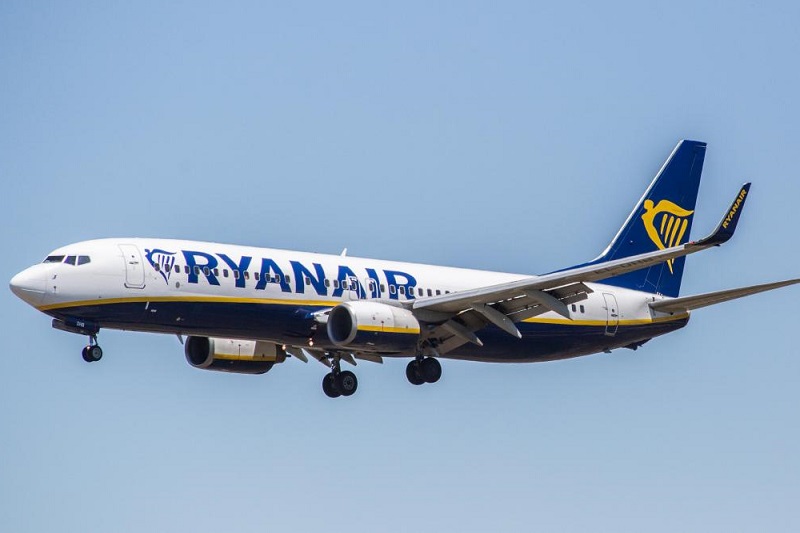 ryanair accused of racial discrimination south africans forced to take afrikaans test
Ryanair accused of racial discrimination: South Africans forced to take 'Afrikaans' test
European budget airline Ryanair has been accused of racially discriminating against South African passengers after it allegedly forced them to take a test in "Afrikaans". The "simple questionnaire" set by the airline is said to be a part of their efforts to check the increasing prevalence in fraudulent passports of South African passengers.
The "Afrikaans" Test
The passengers flying from South Africa to United Kingdom and Europe were forced by the airline to take the general knowledge test in the third most used language in the African country. It is to be noted that this language has had a controversial role in oppressing black citizens during Apartheid.
The questionnaire has also been criticized for the type of questions it included. Some say that the topics included which side of road do South Africans drive. These cannot determine the nationality of the people.
Related Posts
A spokesperson of Ryanair told the Financial Times that "due to the high prevalence of fraudulent South African passports, we require passengers travelling to the UK to fill out a simple questionnaire issued in Afrikaans. If they are unable to complete this questionnaire, they will be refused travel and issued with a full refund."
The test was introduced after the government of South Africa raised red flag over alleged ID fraud, raising concerns that criminals are allegedly manufacturing and selling fake passports of South Africa. But it is still unclear that why the test conducted by Ryanair was in Afrikaans language, and not Zulu and Xhosa. These languages are two most commonly spoken language in South Africa.
Ryanair is receiving backlash on social media after a Twitter used said the airline was "restricting the movement of South African people based on whether or not they speak the language of the white Afrikaans minority. Not a good look. Pretty racist."
@Ryanair is restricting the movement of South African people based on whether or not they speak the language of the white Afrikaans minority. Not a good look. Pretty racist. https://t.co/xcIOIzYxAb pic.twitter.com/ig88PrSiwM

— Fred Raybould (@FredRaybould) June 5, 2022