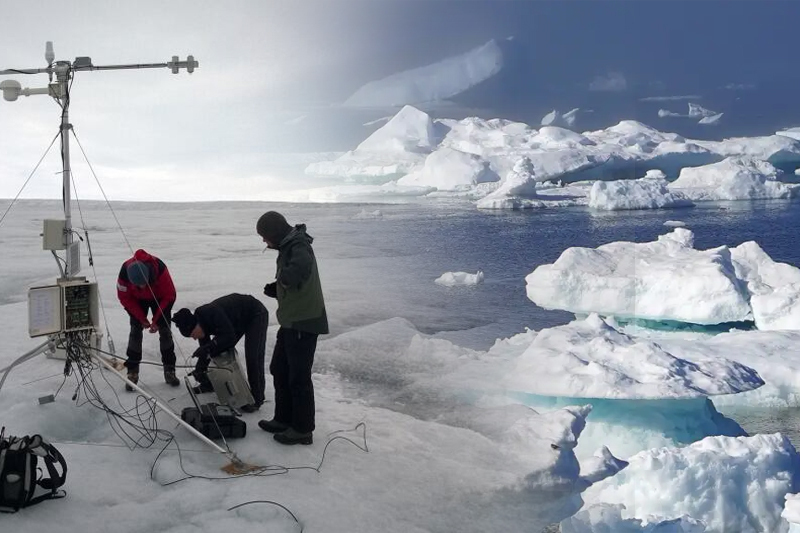 sea level will raise by 10 in from rapidly melting greenlands zombie ice
Sea level will raise by 10 in from rapidly melting Greenland's "zombie" ice
Europe's Greenland is witnessing rapidly melting ice sheet will lead to global sea level rise by at least 10.6 inches (27 centimeters), which is more than twice as predicted by an earlier forecast, according to a study published on Monday. That can be due to "zombie" ice which is doomed ice that "while still attached to thicker areas of ice, is no longer getting replenished by parent glaciers now receiving less snow". Without replenishment this doomed "zombie" ice is rapidly melting as a result of climate change, leading to inevitable rise in sea level, said co-author of the study William Colgan, a glaciologist at the Geological Survey of Denmark and Greenland.
"It's dead ice. It's just going to melt and disappear from the ice sheet," Colgan said in an interview. "This ice has been consigned to the ocean, regardless of what climate (emissions) scenario we take now." Study lead author Jason Box, a glaciologist at the Greenland survey, said it is "more like one foot in the grave."
Keep Reading
According to the study, the 10 inches rise in sea level is inevitable, even with steps to tackle the rising global temperatures. The study published in the journal Nature Climate Change said the sea level rise could reach as much as 30 inches (78 centimeters). The last year's Intergovernmental Panel on Climate Change report had projected around 2 to 5 inches (6 to 13 centimeters) of sea level rise from Greenland ice melt by the year 2100. Evidently the rise now is more than double the earlier prediction, underlining the rapid climate crisis. "The sea level rise from this melted ice will occur regardless of any foreseeable future climate pathway this century," according to lead author Jason Box. "This water is technically already under the bridge."
Massive ice sheets tend to melt at a much rapid rate when the air temperature is warm. But due to rising water temperatures as a result of climate change, there is also erosion of the sheet around the edges.