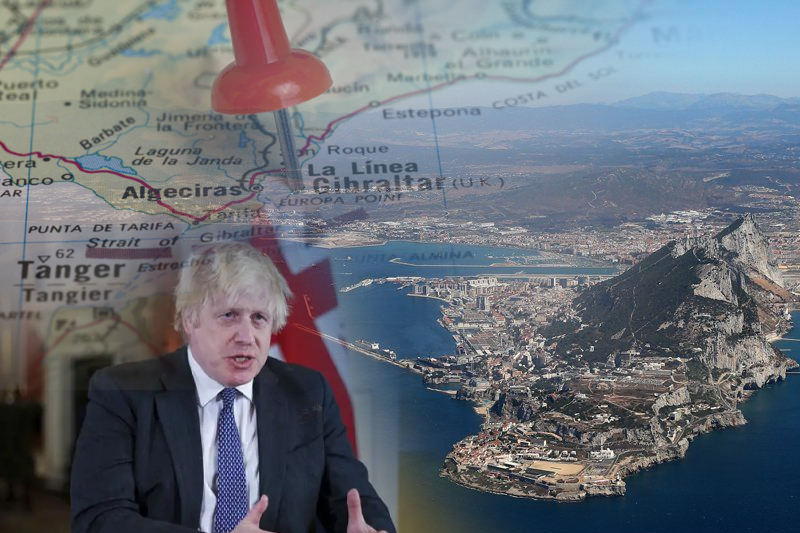 gibraltar finally becomes a city after delay of 180 years
Gibraltar finally becomes a "city" after delay of 180 years
Gibraltar, that is located at the southern tip of the Iberian peninsula, was a part of the European Union before existence of Brexit. 95 per cent of its population had voted to stay part of the EU bloc, leading to turbulent relations with London since the 2016 referendum. While negotiations have been anything but easy, there is some good news for residents, it has officially gained the status of city, though 180 years late. Since 1713, Gibraltar has been a British overseas territory (BOT), when it was ceded to Britain under a peace treaty that was signed following the War of the Spanish Succession.
The Rock has now got its status reaffirmed, 180 years after it was first granted the status by Queen Victoria. The status now has been officiated as part of Queen's Platinum Jubilee, a development that has been hailed by Boris Johnson as a "huge accolade celebrating its rich history and dynamism".
Keep Reading
A Jubilee competition saw 39 places having applied to become cities and eight of them, including Doncaster, Bangor, and Dunfermline, were finally granted the status. "City status is often associated with having a cathedral, university, or large population, but there are no set rules for it being granted – it's awarded by the monarch on advice of ministers.
It brings little in the way of material benefits, although it can often provide a boost to communities by putting them on the map and is normally a source of pride for residents," noted BBC News.
Gibraltar is one of only five places outside the United Kingdom to have been recognized. Hamilton in Bermuda, Jamestown in Saint Helena, and Douglas on the Isle of Man were already on this list, while Stanley in the Falklands Islands was one of the places named for this year Jubilee. Cabinet Office Minister Kit Malthouse said, "The cities in this list are incredibly rich with history and culture, and the local people of those areas are rightly very proud to see their city's significance put to paper."